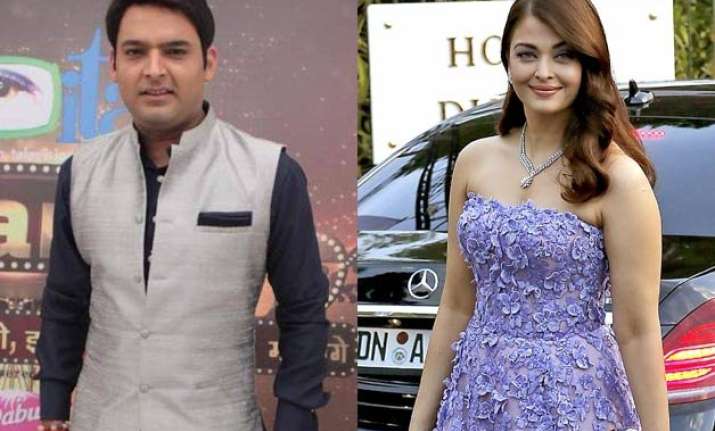 New Delhi: Comedian-turned-actor Kapil Sharma has managed to create a niche in B-town with his amazing humour.
Be it a common man or a celeb, one just can't get enough of Kapil Sharma and his comedy on his popular show "Comedy Nights With Kapil".
In fact, several celebs have been spotted participating in the show in order to promote their films.
Aishwarya Rai Bachchan too will soon be seen on 'Comedy Nights With Kapil' in order to promote her upcoming movie 'Jazbaa'.
But what left us shocked was that Aishwarya actually threw Kapil Sharma out of her vanity van.
Yes! It's absolutely true.
But before you start churning the wheels in your mind, here's the truth behind the incident.
Well, Kapil is quite famous for his comedy and tricks, and this is what he was spotted doing with beauty queen Aishwarya in the promo of 'Comedy Nights With Kapil'.
Dressed in Punjabi village attire, Kapil was seen chatting with Aishwarya and later irritating her with cheesy lines. Soon, a guard came Aishwarya's rescue and literally threw Kapil out.
While this incident was shot only for the promo of the upcoming episode of the show, the video will indeed give you a glimpse of how hilarious the episode featuring Aishwarya will be.