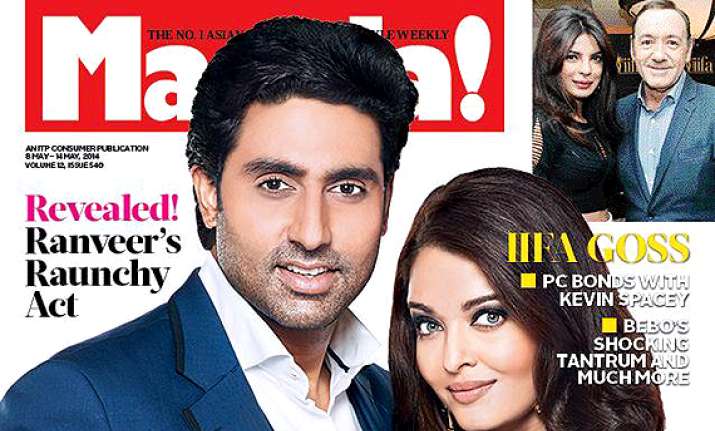 The star couple, Aishwarya Rai Bachchan and Abhishek Bachchan has covered the May issue of Masala magazine. The couple who celebrated their 7th wedding anniversary on April 20 has featured on the cover of the publication titled 'Inside Bollywood's most famous marriage.'
The duo that looks mesmerizing together seems giving aesthetic expressions as Aishwarya puts a hand over hubby who is dressed up suavely in a blue coloured formal suit. Keeping her hair tousled donning a midnight-blue outfit, the lady seems to be radiant enough as always and shows much glamour and proud over spending 7 happy years of marriage.
The magazine also includes a write-up about the couple's happy married life so far and takes a stance on their voyage of an endearing relationship and bonding.
Aishwarya and Abhishek tied the knot in April, 2008 and have a 2-year-old daughter, Aaradhya Bachchan.