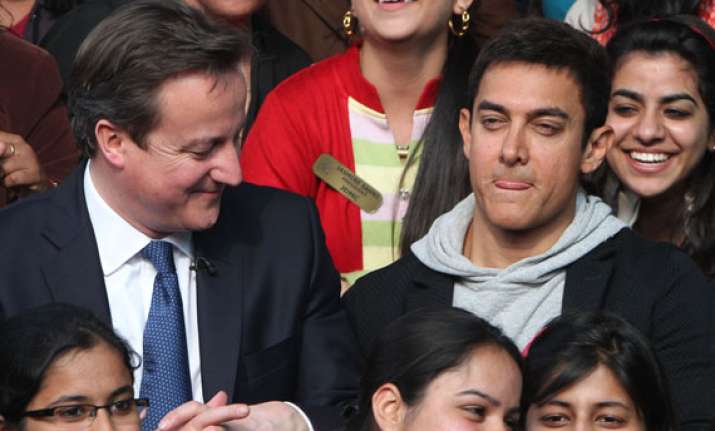 New Delhi, Feb 20: It was a big treat for girl students of Janki Devi Memorial College in New Delhi as British Prime Minister David Cameron and Bollywood's Mr. Perfectionist Aamir Khan visted the campus hereon Tuesday.
In his 30 minute interaction with the students actor Aamir Khan took the forefront on the debate over gender equality as he did earlier and blamed the "patriarchal mindset" of people for the lesser status of women in society.
Aamir, said most of the queries from the young women were related to the low status of women in society and how they can best use their education.