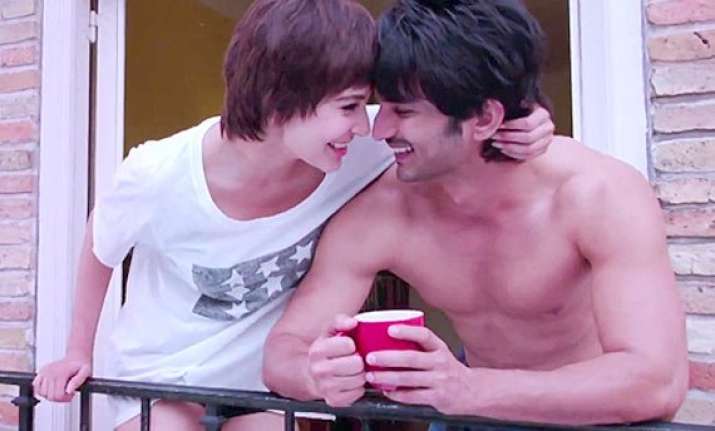 New Delhi: PK's new song titled 'Chaar Kadam' is out and this one is a kind of another Bollywood romantic number. A couple oozes around and trying to woo each other – Anushka and Sushant look impressive enough to hold the gaze in the song.
Chaar Kadam, sung by Shaan and Shreya Goshal definitely reprises the beautiful melodious pair and both Anushka and Sushant seem presenting themselves as a lovable couple on screen.
Kudos to the team of PK for making Anushka look unconventionally stunning in the film, her charming persona is coming filtered in the video of 'Chaar Kadam.' With no trace of Aamir Khan in the song, the juxtaposition of visuals shot in Belgium makes the entire song look more mesmerizing.
For that minor glitch, it would be a necessity for me to point out that nothing novel seems to be emerging out from Sushant Singh Rajput as the actor looks in an extended form from the films of his recent past.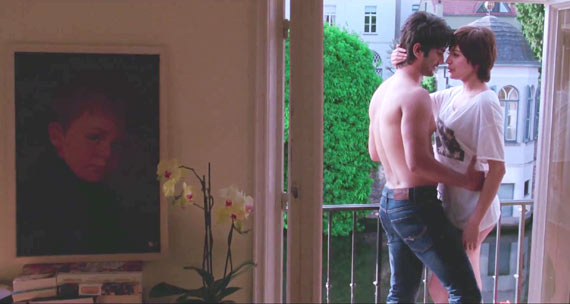 With that similar look, apart from that 'bare-bodied' shot, Sushant's on screen presence looks not at par with the rest of cast in their complete modified versions.
Musically directed by Shantanu Moitra, Chaar Kadam is a nice song with smoothly done music and complimenting vocals. Once you start listening to it, it will engage you more and create a sweet aura for you to feel the romance around.
Neither that intensely creative nor that complicatedly beautiful, Chaar Kadam sounds nice and one of those soft manifestations from Shaan's collection. Though not definitely a songster's best, at least I would prefer to listen to 'Behti Hawa' from his collection of 3 Idiots; Chaar Kadam is not a depressing one too.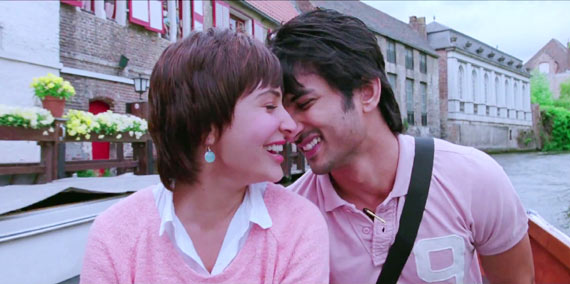 After three songs in revelation, Aamir Khan's PK still remains a mystery for the audience, but Chaar Kadam efficiently discloses a possibility of love triangle between Aamir, Anushka and Sushant.   
Watch the breezy 'Chaar Kadam' from Aamir Khan's PK starring Anushka Sharma and Sushant Sing Rajput here…
'Tumsa mile koi rehguzar, duniya se kaun dare…chaar kadam kya saari umar…chal dungi saath tere…' – lyrics penned down by Swanand Kirkire are subtle but what makes them look meaningful is the way chemistry between Anushka and Sushant has been designed in the video.
Here, in Chaar Kadam, the refreshing camaraderie between Anushka and Sushant livens up the mood becoming the USP of the song.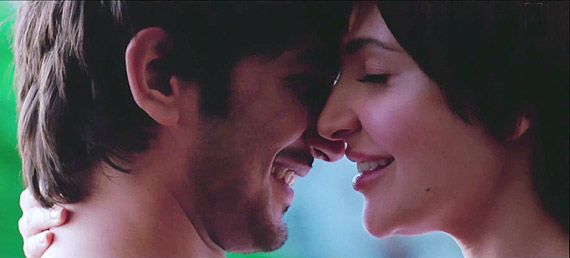 PK has been deemed as one of the highly anticipated movies of the year. The film directed by Rajkumar Hirani is set to hit the screens on December 19 this year.
Apart from Aamir, Anushka and Sushant, PK also stars Sanjay Dutt in another pivotal role.