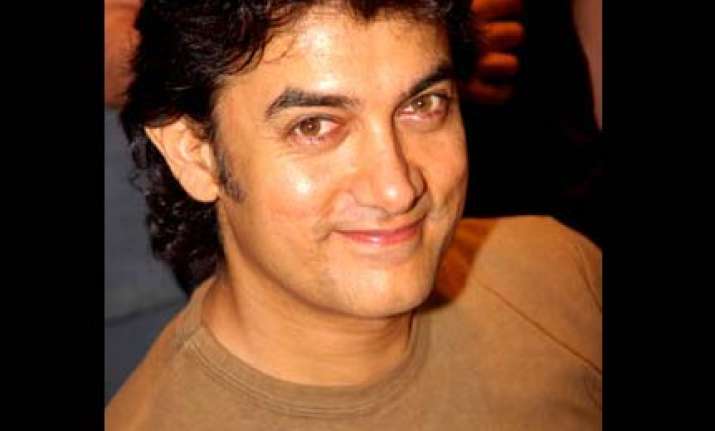 Bollywood star Aamir Khan is in Europe meeting up with several international distribution houses to discuss his next three films -- Peepli Live, Dhobi Ghat and Delhi Belly.
Since they are films with different sensibilities, Khan wants a new channel to take his films to a new audience -- the kind that appreciates world cinema. He doesn't want to go through the usual Eros and UTV way, like most big Hindi films do.
Khan wants to take his films to a new audience in different corners of the world. And not just to the Hindi-speaking audience. He is also sitting in on the sub-titling of his films.
The report quoting a source says, "He is tying up with the distributors on this trip. During his last holiday in Europe, he had his first round of meetings and now he is making it official and signing up with the distribution houses that impressed him.  Aamir was thrilled by the response Peepli Live got at Sundance and other film festivals.  He feels that his next three productions should be screened at arthouse theatres that don't generally release Hindi films. He believes that there is a huge market for Indian movies to be seen on a global scene "
Aamir Khan Productions' next film is Peepli Live followed by Kiran Rao's Dhobi Ghaat and then Abhinav Deo's Delhi Belly.
Sources reveal that Aamir is in talks with international studios like Artificial Eye, Path ©, 20th Century Fox and Warner.
Aamir confirms, "Yes, I am in Europe for work and am meeting a lot of company heads for my forthcoming films."