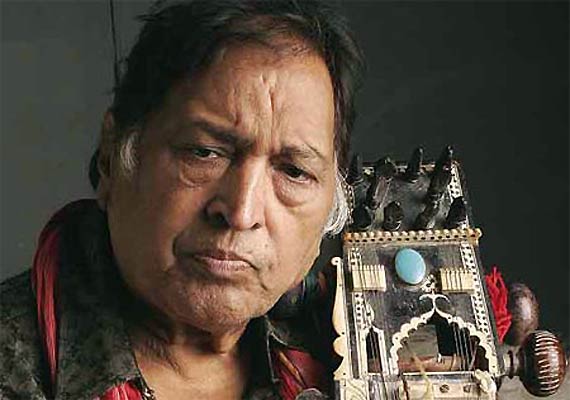 Jodhpur, Nov 28: Family members and friends today bid a tearful adieu to sarangi maestro and classical singer Ustad Sultan Khan who was laid to rest beside his father's grave here as per his wish.

The Padma Bhushan awardee died yesterday in Mumbai after kidney failure at the age of 71. He is survived by his wife Bano, son Sabir Khan and daughters Reshma and Sehra. 

Khan's body reached here by a flight this afternoon and was taken to his residence at High Court Colony for people to pay their last respects.

Bollywood was only represented by composer duo Salim-Suleman.

The procession started in the evening from the residence to the burial ground at Siwanchi Gate. He was buried beside his father Ustad Gulab Khan's grave. 

Born on April 15, 1940 at Sikar in Rajasthan, Khan was known for his mastery over sarangi, a difficult stringed instrument.

He was also the voice behind popular songs like 'Piya basanti re' and 'Albela sajan'.  Khan developed complications yesterday afternoon in Mumbai and breathed his last on his way to hospital.