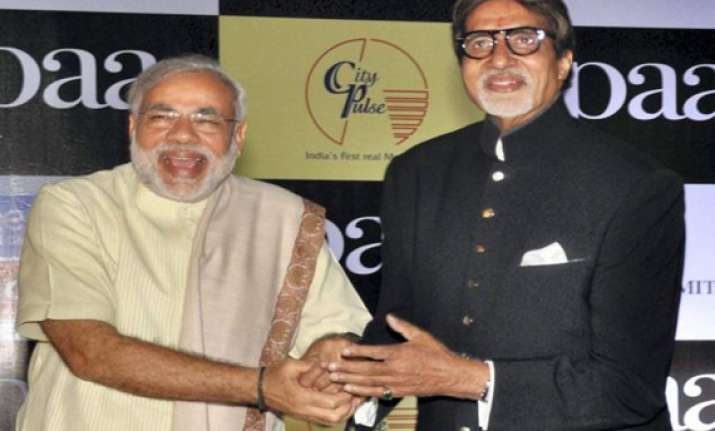 Ahnmedabad, Jan 30 : Gujarat chief minister Narendra Modi on Sunday  thanked superstar Amitabh Bachchan for his contribution in bringing the state on the world tourism map. 
Modi met the Bollywood megastar in the city, where he is shooting for the second phase of 'Khushbu Gujarat Ki', an advertisements campaign to promote tourism in the state.

Bachchan is the brand ambassador of Gujarat Tourism. "I express my deep gratitude for your contribution to bringing the state on the world tourism map without any expectations from us," Modi told Bachchan.

"Due to your efforts, tourism sector in Gujarat is developing at a very rapid rate," he said.  In the first phase of the ad campaign, Bachachan had shot at various places including the white Rann of Kutch,Gir forest, which is known as the last abode of Asiatic lions and at Mahatma Gandhi Ashram here. In the second phase, he is shooting in Ahmedabad,Patan and Jamnagar.