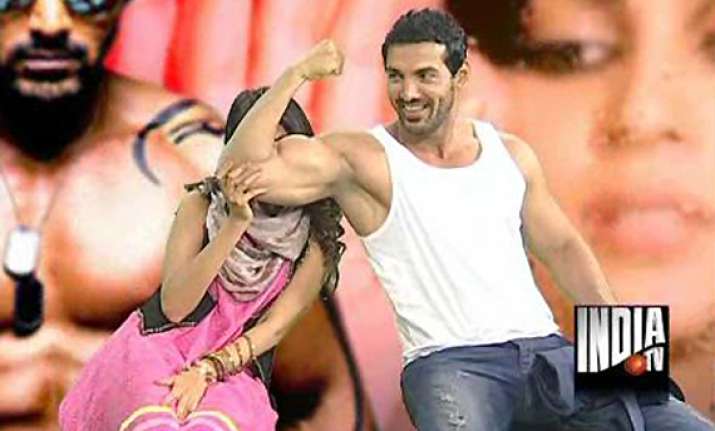 Noida, Sept 29: Bollywood hunk John Abraham today flxed his huge biceps while doing a live programme in India TV studio for the promotion of his film Force.

Alongwith Genelia D'Souza, director Nishikant and producer Vipul Shah, John recalled how he had to work out at the gym to gain 92 kg weight for the film to do the role of a no-nonsense ACP.

Genelia hid her face behind John's biceps gleefully, as the latter flexed his wares for the benefit of India TV viewers.

Vipul Shah recounted how a priest who carried out the Hindu marriage rites of John and Genelia claimed that the two are now husband and wife. I still can't believe it, he added.