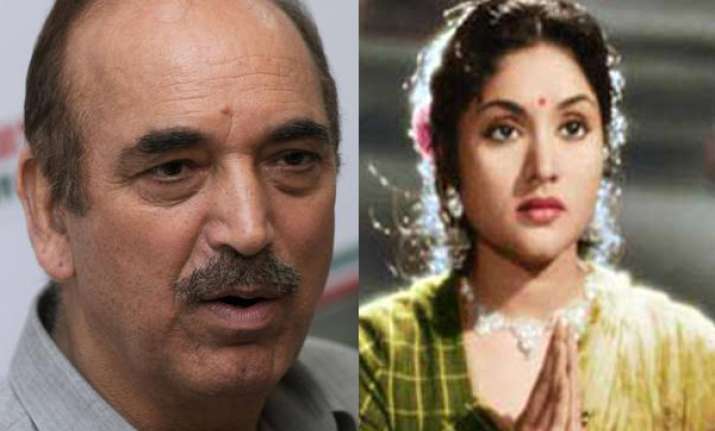 Bhubaneswar: Students should quit smoking and drinking Union Health and Family Welfare Minister Ghulam Nabi Azad said today, recalling he had helped Bollywood star Vyjayanthimala Bali to stop chewing betel.
"I made film star Vyjayanthimala stop chewing paan when she was nominated to Parliament," Azad said while addressing the annual function of Utkal University's students union here. 
Stating that Vyjayanthimala was very reluctant to quit the practice, the Health Minister recalled that the then Prime Minister Rajiv Gandhi had instructed him to help her in preparing her speech for Parliament.
"I declined to help Vyjayanthimala because of her habit of chewing pan, which made her complain to my wife. But I was determined not to help her unless she quit the habit," Azad said.
Azad said he ultimately helped Vyjayanthimala, then in her 50s, to kick the habit.
Speaking about his life in hostel, he said most students there smoked or drank but none could make him do so. "Instead, I made some of them give up smoking."
Since he did not smoke or drink he did not even know the difference between alcohol and wine.  At a party in London, people laughed at him for not drinking. "They laughed at me for not knowing the difference between alcohol and wine," he said.
"I ask the students not only of Utkal University but all students to stop drinking alcohol, smoking cigarettes or chewing pan," he said.