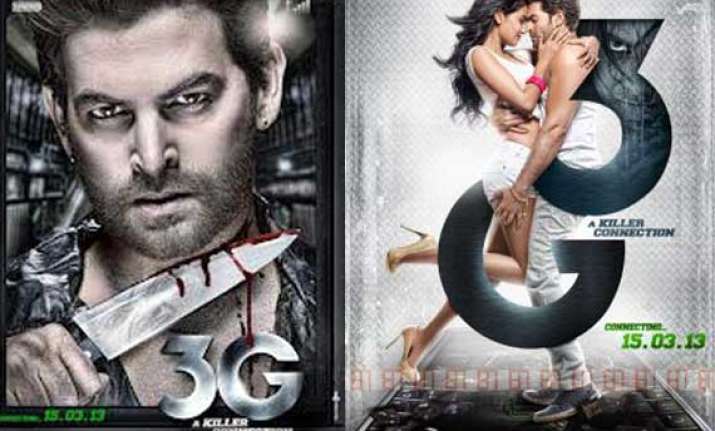 Mumbai, Feb 28 : Director duo Shantanu Ray Chhibber and Sheershak Anand have used cellphones to create fear in their forthcoming horror thriller "3G". They say it is an original concept and hope that Hollywood picks it up.
"There is a kind of fear of the cellphone. Today, the relationships are generated through cellphones, break-ups have also been through cellphones. If a boss calls, a person gets scared; husband is scared of wife when girlfriend calls - everything is through cellphone," Chhibber said here in an interview.
"So, we have used the cellphone as a medium to create a kind of fear and that's what the film is about. And it's an original film, not copied from anywhere. Now we want Hollywood to watch our film and remake it," he added.
Talking about the experience of co-directing the film with Chibber, Anand said: "We both may have different personalities, but the thinking is same and that's why it gets easy while making a film."
He admits they had difference of opinion, but mostly at the writing level.
"When we are writing a script, ideas clashes and conflicts happen but we resolve them at that point only and don't bring them on the sets," said Anand.
The duo had earlier directed "Aa Dekhein Zara", the 2009 film that starred Neil Nitin Mukesh and
Bipasha Basu
.
They have teamed up with Neil in "3G" too, and have roped in Sonal Chauhan for the female lead. It hits theatres March 15.