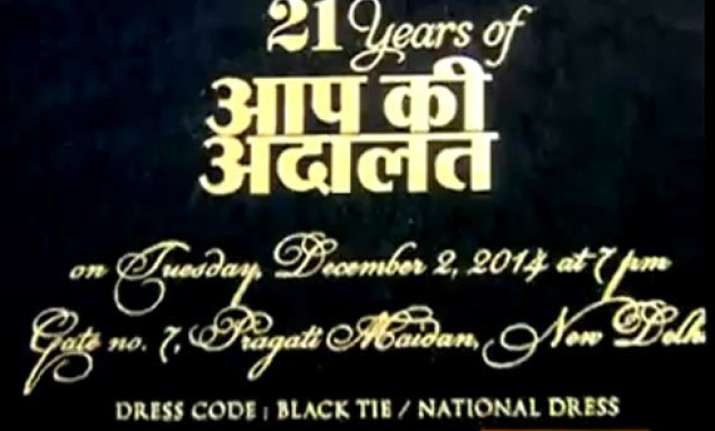 New Delhi: It has been 21 years since 'Aap Ki Adalat' started its glorious journey. The best and the most popular talk show of India has seen notable personalities from all circuits as guests.
 
Politicians across all parties, Bollywood actors, actresses and playback singers, all have come to face the questions on 'Aap Ki Adalat'.
The President of India, Prime Minister of India and all leading politicians of the country have graced 'Aap Ki Adalat' with their presence.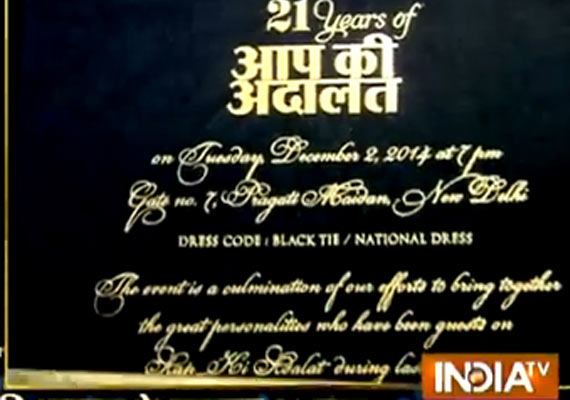 Salman, Shah Rukh, Aamir, Ranbir, Katrina, Priyanka and Kareena are just a few of the many Bollywood celebs who have been associated with the glorious journey of 'Aap Ki Adalat.'
And now when 'Aap Ki Adalat' is celebrating its glorious journey today on December 2 at Pragati Maidan, how could these people not be part of the celebrations!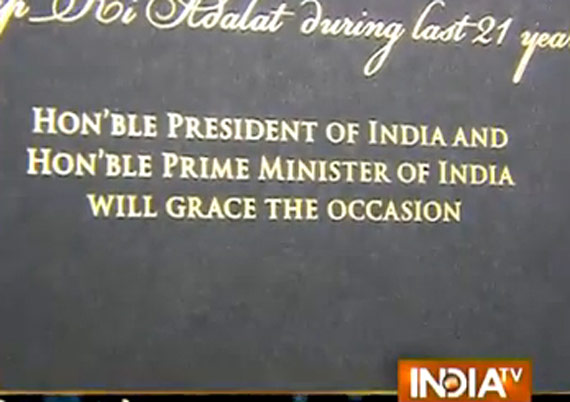 The event is being hailed as the biggest gathering of political and Bollywood celebrities ever.
For the lavish affair of #21YearsOfAapKiAdalat, an invitation must be something extraordinary. Here we bring you an exclusive sneak peak into the invitation card sent out to the guests.
The card has been beautifully designed as the journey of 'Aap Ki Adalat' is.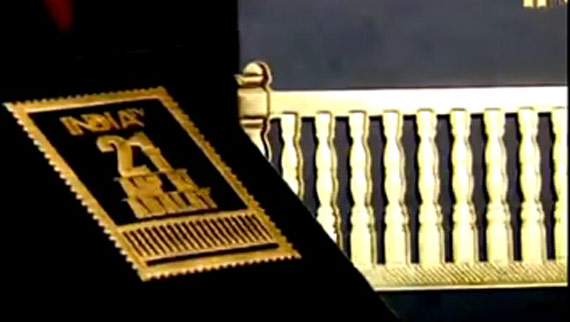 The envelope of the invitation is black where on the top the stamp of #21YearsOfAapKiAdalat has been printed in golden colour.
The cover of the invitation card has been designed with a combination of black and golden. On the black background, the logo of IndiaTV has been printed in golden colour.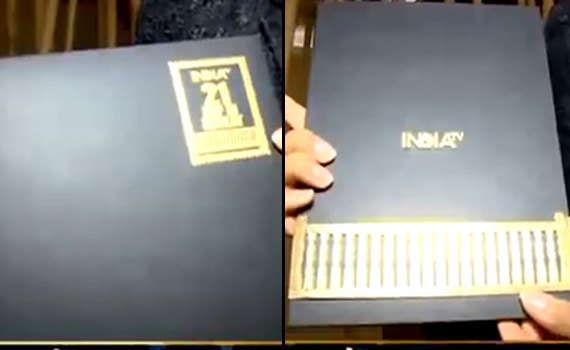 On the bottom of the cover, a witness stand is embossed in golden. The witness stand is the symbol of 'Aap Ki Adalat' where many notable personalities have answered the questions posed by people's advocate Rajat Sharma.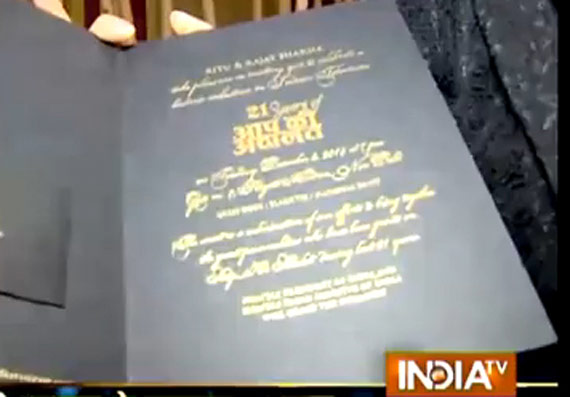 Inside the invitation card is also a golden print on black background.  The details of the extravaganza are printed on the invitation card.
The dress code for the event has been decided as a black tie or National dress and the same has been carved on the card too.
All the guests have received the invitations and have also confirmed that they will join the celebrations.