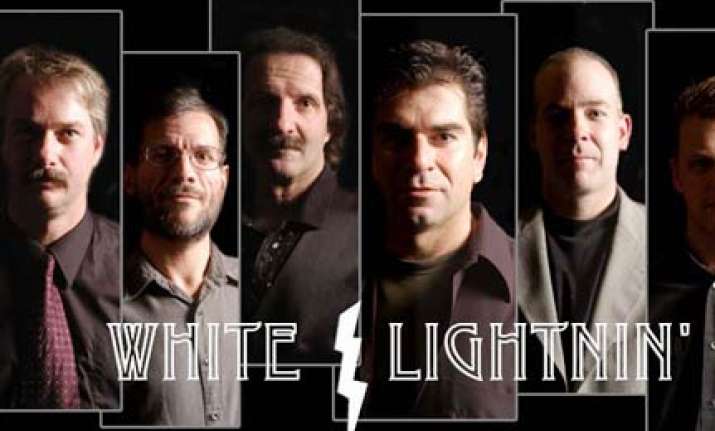 "White Lightnin', directed by Dominic Murphy was adjudged the best film at the 11th Mumbai Film Festival which drew to a close on Thursday. Murphy was presented the award 'Golden Gateway of India'.
The cash prize of USD 100,000 would be shared by Murphy with the producers Mike Downey and Sam Taylor.
The International Jury headed by Hollywood screenwriter-director Paul Schrader selected the film, a UK-Croatia production for its boldness, innovation and originality in story telling technique. The film was screened at Mumbai Film Festival as part of its Asian Premiere.
The Jury Grand prize went to "La Pivellina (The Little One)", an Austria-Italy production. The film is directed by Tizza Covi and Rainer Frimmel.
The Silver Gateway of India along with cash prize of USD 25,000 went to directors of this film while producers Rainer Frimmel also received cash prize of USD 25,000.
The jury selected the film for the use of real life performers and for its humanity.
Amitabh Bachchan was honoured with the Lifetime Achievement award for completing 40 years in the film industry. Similarly, Greek filmmaker Theo Angelopoulos was also honoured with the Lifetime achievement award for his thought provoking and visually appealing cinema. Dev Anand's production house Navketan films was felicitated for completing 60 years in the film industry.
Andria'n Biniez bagged the best director "The Silver Gateway of India" award for his first feature film "Gigante" for the selection and crafting of images into a story.
Similarly, Paprika Steen bagged the Silver Gateway of India for best actress award for her film "Applaus" from Denmark for the courage and ferocity of her performance in the film.
Edward Hogg won the Silver Gateway of India best actor award for "White Lightnin" for bringing humanity to a dangerous and unstable character.
Mark Gyori for Camera and Gyorgy Kovacf for Sound in the film "Katalin Varga", a UK-Hungary Romania production bagged the jury award.
The Best film in Dimensions Mumbai competition went to "Sagar Setu" directed by Chandni Arora and Archana Phadke. They bagged a cash prize of Rs one lakh. The award was given for capturing the quintessential contrasts and aspirations of Mumbai with emotional precision, tenderness and humour and with visual warmth.
The second best film award in the competition was given to "Mumbai Lego" directed by Sahil Shah which got him a prize of Rs 50,000 for capturing the ironic  textures and emotional upheavals of Mumbai through unique and sustained formal experimentation and with great wit.
"Udaan" directed by Abhay Kumar got a special mention from the jury headed by Shabana Azmi for its contemporary narrative approach, unpretentious style and naturally rendered characterisation.
Another certificate of merit went to "Kala Khatta" by Advait Chandan for its charming story, wonderful acting and excellent command of cinematic language.
The Mumbai Young Critics jury award went to "Whisper with the wind" by Shahram Alidi on the socio political aspirations of Kurdish people and a special mention went to "Women without men" by Shirin Neshar for handling a difficult theme of women's quest for her own identity against turbulent democracy of Iran.  PTI