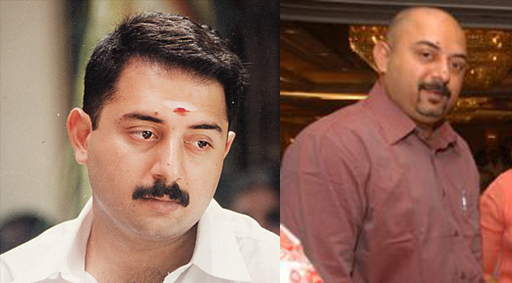 Roja actor  Arvind Swamy and his wife Gayathri Ramamurthy want to end their 16 year's marriage life. They appeared on Wednesday, 1st December before the Principal family court at the High Court campus in Chennai.
The couple ended their marriage on mutual consent. They are living separately for seven years after that their divorce plea came ahead of the court in the month of May but the judge S. Meenakshi Sundaram postponed the hearing to Dec 10  for further proceedings.
According to the reports, Arvind will pay Rs.75 lakhs, he has to pay the sum in onetime payment as divorce settlement and Rs.1 lakh per month as maintenance till his wife Gayathri remarries.
The couple got married in 1994 and has two children, Adhira Swamy and Rudra Swamy. According to the repots, it is said that the children
will be in Arvind's custody.
Arvind Swamy is a popular actor, who has acted in Tamil, Malayalam, Telugu and Hindi. Some of his well-liked movies include Roja, Bombay Kanavu, Indira, Minsaara, Devaraagam and many more.