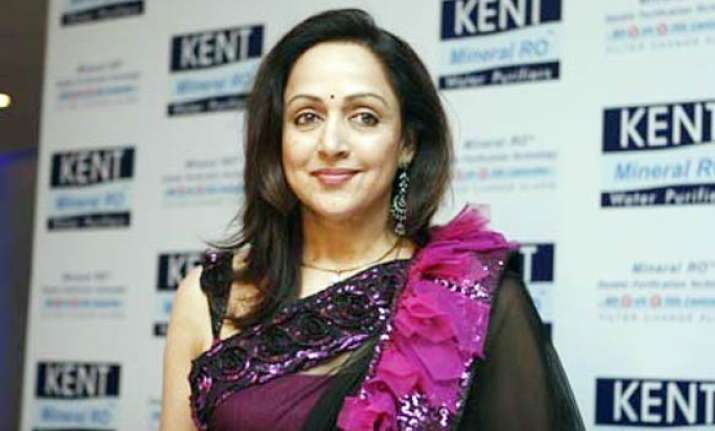 Bangalore, Feb 21: Veteran actress Hema Malini has nearly five kg of gold and four housing properties worth more than Rs 35 crore.
The 62-year-old has 3,779 gms of 22 carat gold and 969.86 gms of 18 carat, 25.51 kg of silver and 116.850 carat diamonds with total market value of more than Rs 1.39 crore as on December 31 last.
According to information furnished while filing nomination for the Rajya Sabha poll from Karnataka today, Hema Malini has four houses/apartments, including an 800 square yard one in Juhu in Mumbai with their total worth Rs 35.8 crore.
"Basanti" of Hindi blockbuster Sholay studied up to matriculation.
Hema Malini has four cars, including a Mercedez Benz.
She has "other assets such as values of claims/interests" valued at more than Rs 23 crore.
Hema Malini has a liability of nearly Rs 17 crore, which is the outstanding loan amount to be paid to IDBI Bank and ICICI Bank. PTI