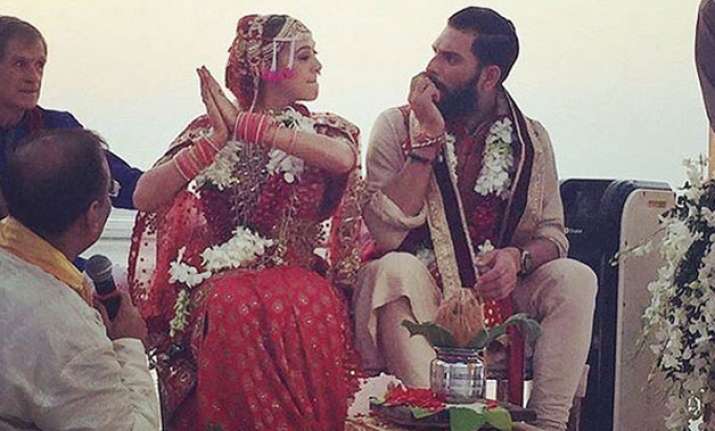 Star Cricketer Yuvraj Singh and actress Hazel Keech's wedding was more of an extravaganza.
The duo first tied the knot on November 30 as per Sikh tradition 'Anand Karaj' at a gurudwara in Punjab and the event was largely attended by the close friends and family members of the couple.
Then, the newly weds headed straight to Goa where a dream-like marriage ceremony was awaiting them. A star-studded affair coupled with a picturesque venue, the Goa wedding of Yuvraj and Hazel kept everybody glued.
Now, we all have been looking for pictures of their wedding all across the internet. Well, there's no need of it anymore.
Harper's Bazaar Bride India has come up with a video of Yuvi and Hazel's wedding that is sure to satisfy the appetite of all the buffs, once and for all.
If the video is anything to go by, Yuvzel's was definitely the wedding of the year, just like we see in movies.
Here, have a look at the video: