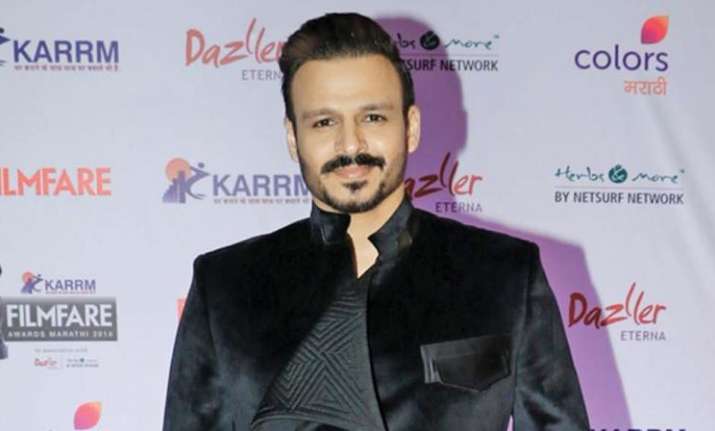 Vivek Oberoi says if he stops getting interesting work, he will go ahead and produce his own films. Vivek, in his 15-year-long career, has seen both highs and lows.The 40-year-old actor, however, says there was never a phase when he was upset about his career. "I have never been a pessimist, I look forward to the future. I have a strong belief that tomorrow if I am not getting the kind of work I want to do, I will produce my own content," Vivek told PTI.
"I am not the kind of guy who will woefully sit down on my fate and crib, I didn't get this, this went wrong, I haven't got my due. If I am not happy with what I am getting, I'll make my own." 
Vivek recently appeared on the Amazon web series "Inside Edge" as Vikrant Dhawan, owner of a leading sports management company with grey shades.
"There are so many limitation in a traditional Bollywood films. I don't think the kind of things I have done in the web series I would've been able to do in films. It could've been impossible to play that role in a film," he says.
One thing which the actor is really thankful for, is that the digital space doesn't have the trappings of box office and frees an artiste of the "circus" attached with numbers.
"When I did 'Saathiya' (which released in 2002), it was a tiny film, made on a minuscule budget of may be Rs 3 crore...
Today if I had to to the film, the publicity budget alone would be Rs 10-12 crore. This is very inhibiting factor. A lot of good films don't even make it to the screen because of this.
"And this is where these platforms are liberating. You are away from the whole circus of first day, second day collections. Today it has become more about the numbers than the films." 
Currently, the actor is gearing up for the release of Tamil film "Vivegam", which also stars Ajith Kumar, Kajal Aggarwal and Akshara Haasan.
Apart from this, Vivek is on board to feature in filmmaker Ram Gopal Varma's "Rai", a gangster thriller. The actor says the film is right now in the scripting stage and the team is working hard on it.
(With PTI Inputs)
For more Bollywood updates, follow our Facebook page