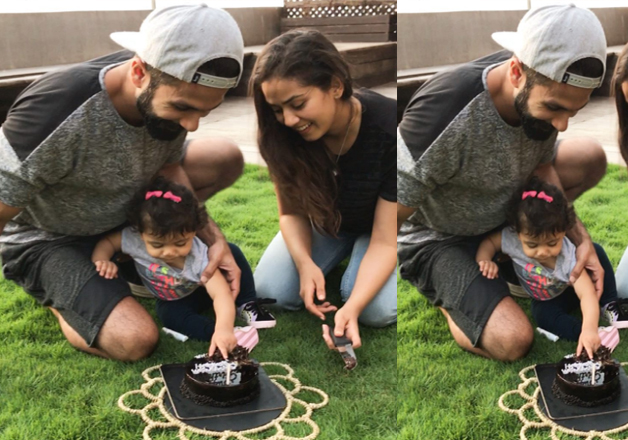 Mira along with her husband Shahid and daughter Misha was spotted cutting her birthday cake in her backyard. And the sight is simply too cute to be ignored. Adorable Misha can be seen digging into her mommy's birthday cake while both Shahid and Mira are blushing.
The doting dad Shahid shared the picture on his Instagram account and in the pic he can be seen holding his daughter Mira tightly, while she tried evry bit to taste her mommy's birthday cake.
Captioning the picture, Shahid wrote, ''Guess who finished mommy's birthday cake.'' Shahid also shared another picture of their special family celebration, in which he can be seen enjoying the moment with his wife Mira and daughter Misha. 
He captioned the picture as, ''Birthday party in the backyard. #justus happy birthday my love @mira.kapoor.'' 
The sight is just too beautiful and a complete family moment. Mira usually prefer to enjoy her special occasions by spending quality time with her close ones. And this picture is the proof of it.