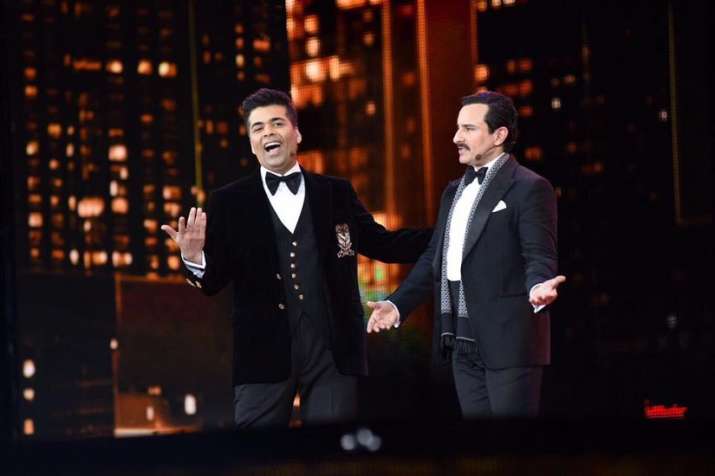 Filmmaker Karan Johar, actors Varun Dhawan and Saif Ali Khan have been facing flak on social media after they took a dig at actress Kangana Ranaut and for chanting 'nepotism rocks' at IIFA Awards 2017. Yesterday, Varun tweeted an apology and now finally Karan has broken his silence on the issue. He stated that the joke was entirely his idea so he takes full responsibility of it. He added that they went little far by mentioning Kangana's name.
In an interview to a leading news channel, the filmmaker said that he doesn't believe that nepotism rocks and in the industry only talent rocks. Talking about Kangana, the director said that he was raised to be a decent and dignified person and he has failed in it by bringing up the issue. He added that he is regretful as whatever he feels about his issues with Kangana, he should not have repeatedly talked about it.
Karan said, "I think we went a bit too far with the Kangana mention."
The director stated that he just cracked a joke but it has been misplaced and misunderstood. He had regret over it. Karan went on to say that he wants to close the matter now and will not speak on nepotism and Kangana as it will be disrespectful towards her.
Yesterday, Varun also apologised on the social media and clarified his stand.
I express my apology and regret .. I am extremely sorry if I have offended or hurt anyone with that act..

— Varun Dhawan (@Varun_dvn) July 18, 2017
Ever since, the event went on air, people on social media are criticising the trio for taking a jibe at an opinionated lady.
Also read: Varun Dhawan apologises for 'nepotism rocks' remark
For more entertainment updates follow our Facebook page