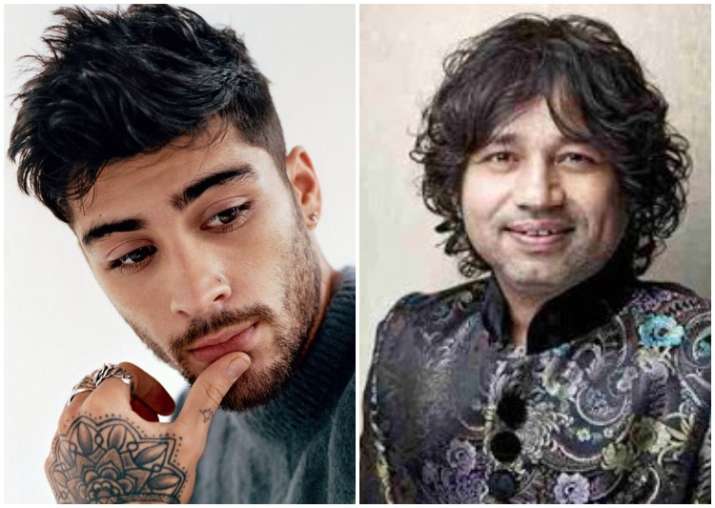 From his admiration for Shah Rukh Khan to making his girlfriend, Gigi Hadid, watch his favourite Hindi film, Devdas, global pop star Zayn Malik has time and again shown his love for Bollywood. The former One Direction singer recently shared a sweet surprise as he gave a fresh new twist to the song 'Teri Deewani' by Kailash Kher.    
The British Pakistani singer shared a snippet of his cover on his Instagram page where he could be seen sitting by a window with a guitar in his hand. He mumbles some of the words as he is not too fluent in Hindi, focusing more on the tune and rhythm of the song. Although there are mixed judgements on his singing, we give him full points for trying.
Apart from winning the hearts of millions of his fans with his attempt to sing a Hindi song, Zayn was also appreciated by Bollywood actor Sonam Kapoor, who commented 'Beautiful' on the same post.
Check out the video:
A few weeks back, in an interview with Elle India, Zayn that he has recorded his first-ever Hindi song and also hinted at the collaboration with Grammy award-winning singer AR Rahman. "It's one of the first songs I've sung in full Hindi, so it's going to be cool to see what the response to that is," Zayn told the magazine. 
Giving insights into the song, the 25-year-old pop singer added, "There's definitely a lot of Urdu; some nice qawwali sounds. There might even be some bhangra vibes. I have worked with AR Rahman on one song." 
Flaunting his new mushroom-cut hairstyle, Zayn looks his casual best on the cover in a Tommy cricket jumper as he graces the cover of Elle India magazine. This is the first time that the International pop sensation has featured on the cover of an Indian magazine. 
The Dusk Till Dawn singer also shared his awe for superstar Shah Rukh Khan, saying that he had assumed SRK would be arrogant before meeting him. However, the British popstar's opinion about SRK completely changed once he met him and realized how humble he is. Zayn added that King Khan's Devdas is his favorite Hindi movie and he has also made his girlfriend, supermodel Gigi Hadid, watch the film with him.
Watch the original version of Kailash Kher's Teri Deewani here: