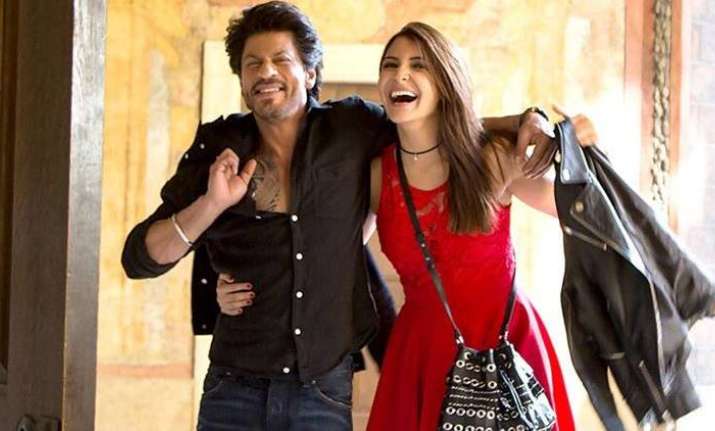 Actors Shah Rukh Khan, Anushka Sharma are gearing up for the release of upcoming film Jab Harry Met Sejal. In an Interview with India TV, the actor talked about his character Harry and stated that he connected more to this character than Rahul or Raj. Anushka talked about the difference between Alizeh from Ae Dil Hai Mushkil and Sejal stating that the former was more passionate. Both the actors made some funny revelations during the interview. You will be amazed to know that the king of romance has never used any pick-up line. SRK advised people to respect girls in order to impress them.
When asked about the title of the film, Imtiaz Ali jokingly said that people were thinking that the team was not capable of giving suitable title to the film. Thus, they suggested many titles like Rehnuma, Raula then Ranbir finally gave Jab Harry Met Sejal with the little help of Karan Johar.
During this conversation, SRK and Imtiaz said that Anushka really like the title Raula. But, the lady clarified that she didn't like the title at all adding that many times both SRK and Imtiaz say things about her that are not true but she keeps quiet because she respects them.
Jab Harry Met Sejal is slated to release on August 4.