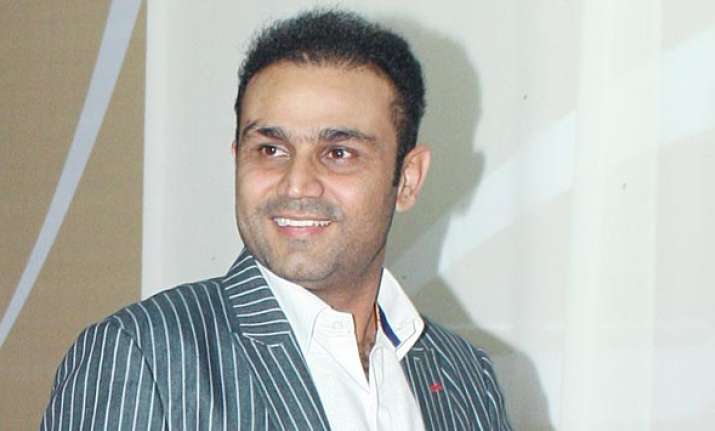 Former Indian cricketer Virender Sehwag will be the host of web series 'Viru Ke Funde' that will be launched on Tuesday. The 15 episode web series will be available on video streaming service Viu.
In the show, Sehwag will be seen giving advice to a group of friends on how to tackle situations in every day lives. The show will have a format similar to 'Chai pe Charcha'.
Five episodes will be released today and each episode will have a run time of two minutes.
This is definitely a good news for fans of 'Multan Ka Sultan'. Virender has built a huge fan following for himself as he posts interesting tweets.
"Life is all about keeping things simple. See the ball, hit the ball! 'Viru ke Funde' is about sharing what I have learnt in life and cricket with my real friends, making the experience all the more fun. I am delighted to partner with Viu which has given me a platform to engage with my fans through the digital medium," Sehwag said in a statement.
"I hope the show will give you as much thrill as my batting did. What you can expect from the show? Nothing less than a sixer for every googly life bowls at you!," he added.
Be it about winning an argument with your wife or escaping your mother-in-law's taunts, Sehwag's 'fundas' will ensure that your personal life is smooth sailing.
On the career front, Sehwag will even show you how to get your much deserved promotion at work.
(With IANS Inputs)