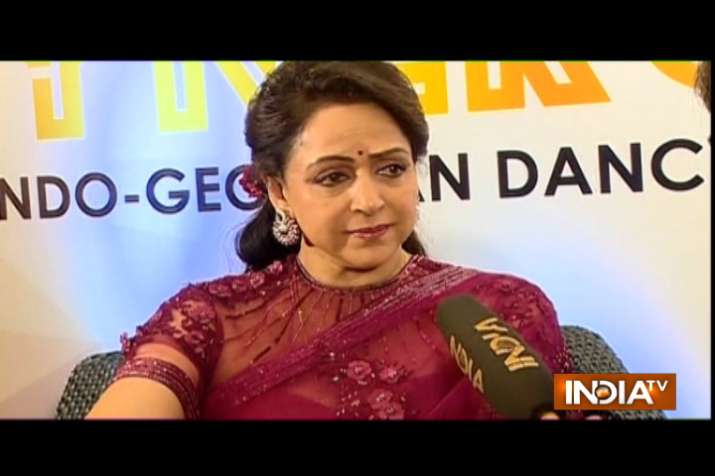 Veteran actress and politician Hema Malini spoke on the side-lines of the press conference for her upcoming programme Synergy 2017, an international cultural festival. The Indo- Georgia dance fusion concert titled as Synergy is aimed at promoting a lot of young artists from all over India who will perform classical dance forms. The festival will be held in Mumbai, New Delhi, Chennai and Kolkata.
Hema Malini, who is a BJP MP from Mathura constituency said, "Georgian dance is not a solo dance. Up to 100 performers come together and it's just grand and spectacular". Watch the full video right here
Meanwhile, the actress also spoke about her filmy career and said her acting phase is no longer part of her life but if something interesting comes up then she would definitely take that up.
"I think that phase of my life is over (laughs). Even people in parliament ask me whether I am working in films or not. I feel like doing a film, but I must get a proper story. I just can't do any films which come my way.
"If anything similar to my role in 'Baghban' or anything interesting comes my way then I will definitely work in films", Hema Malini added.
For more entertainment news and updates, follow our Facebook page