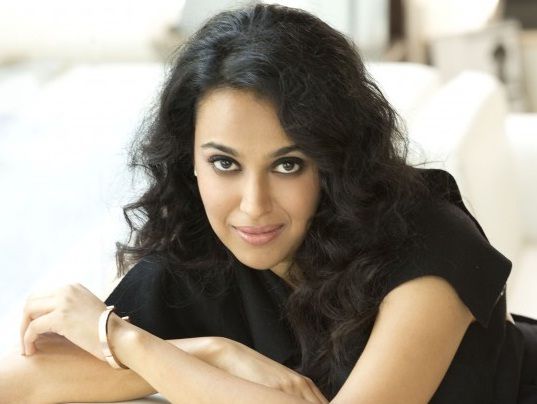 Actor Swara Bhasker said that she expected to be trolled for the masturbation scene in "Veere Di Wedding" but she also knew that it will help start a conversation about female desire, which is still considered an untouchable topic in Indian society and cinema. The Shashanka Ghosh-directed film, a commercial potboiler about four friends starring Swara, Kareena Kapoor Khan, Sonam K Ahuja and Shikha Talsania, had sparked a debate among the critics with some hailing it for being a step forward in women-led stories, while others deriding the film for its superficial and contradictory exploration of the women's perspective.
"I expected to be trolled for this. There is an inherent shock value to the scene. There are people in our society who slut shame. I am quite open about things, give my opinion on political issues, so people will not leave any opportunity to attack me but the film is much more than the masturbation scene," Swara said.
The actor is glad that it is the first mainstream Bollywood film to openly show female desire and start a conversation about it.
"Everyone will have their own perspective and it is good that a conversation has started. Apart from that, in the whole of South Asia there is this culture of silence when it comes to issues of female sexuality, female body or female desire. We are silent about it,'' she said.
"We show it in a metaphorical way, through songs and philosophy. But we shy away from owning and accepting it. Somewhere this film has spoken about it openly," she said.
The actor said that her only condition was to keep things light so that the scene does not look vulgar on screen. She said, "I trusted the writers and their intention. I only wanted the scene to look comic and not vulgar. I told Shashanka 'let's go over the top as it will shock people into laughter'." 
The actor admits that playing a rich girl, Sakshi, was out of her comfort zone.
"I have a certain comfort zone in that rustic, rural and rooted-to-the-ground-reality-of our-country kind of characters. I know how to prepare for these characters and I have a method for that. But for the role of Sakshi, I did not know how to prepare. Culturally, we were similar, like both of us are private school educated, English speaking and Delhi girls. But I still did not know how to approach the role. The clothes were scaring me on another level," she said. 
The actor is confident that the box office performance of the film will encourage more filmmakers to explore the world through the perspective of women characters as that space has gradually grown in cinema.
"The fact that there is space for stories about women has been there for quite sometime and this is evident with the success of films like 'Queen', 'Mary Kom', 'NH 10', 'Mardaani', 'Neerja', 'Nil Battey Sannata', 'Piku' and 'Pink'. These films have done well at the box office. This shows that people are interested in listening to stories about women.
"What is special about 'Veere Di Wedding' is that it is a fun film with women and it has no major social issues. All the films that we have seen so far have been serious and heavy on content or with a social issue. Every story about women need not be dark. Also, this film is special because it made double digit numbers on day one. Why should commercial entertainment space be solely a male space? Why can't women have a share in it?" she said.
(With PTI Inputs)