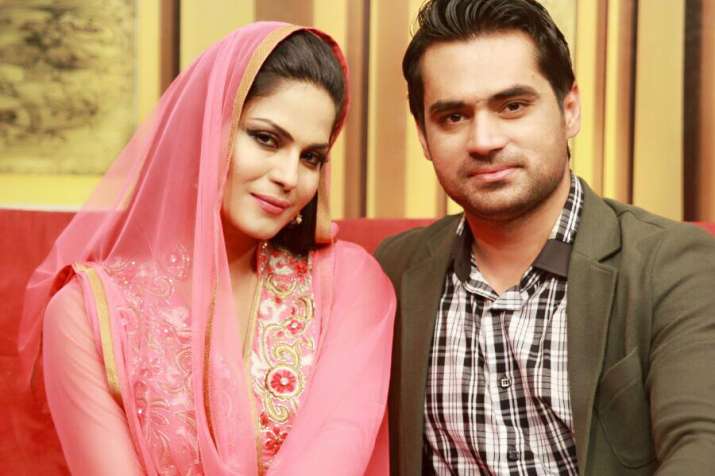 The former 'Bigg Boss' contestant Veena Malik, who recently ended her three years long marriage with businessman Asad Bashir Khan Khattak, revealed that she was constantly disrespected and abused by her husband.
If reports are to be believed, then the Pakistani actress appeared in a show and made these shocking revelations. She stated that her husband used to beat and disrespect her in front of her kids. Reportedly, the actress admitted that she took the decision to end the marriage for her kids' future who were affected by her abusive marriage.
Previously, it was speculated that Veena got hitched to Khattak for his financial status. However, she made it clear that nothing was linked with the strong financial background of Asad.
Though the actress is firm on her decision of separation with her husband, Asad has the hope for reconciliation. He was also seen posting some pictures asking for her forgiveness. But it seems that the lady is in no mood to reconcile.
Speculations were rife that Veena had a fight with Khattak over her return to glamour industry.
Veena got married to Asad on December 25, 2013 and have two kids Abram and Amal. 
The Pakistani actress rose to fame in India after she appeared as a contestant in 'Bigg Boss 4'. Her proximity with actor Ashmit Patel on the show raised many eyebrows.