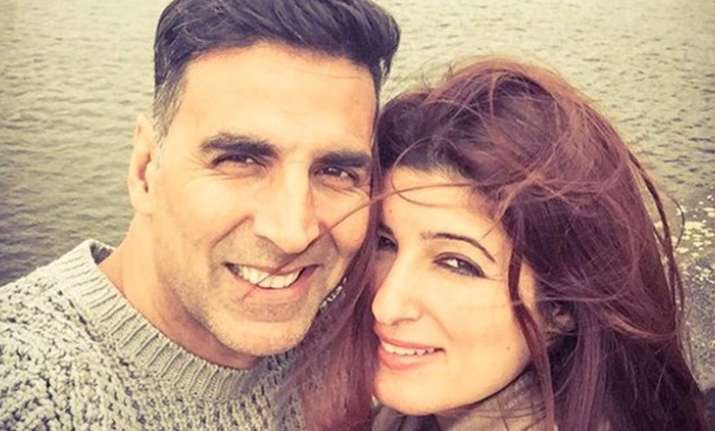 Actor Akshay Kumar, who will next be seen in Padman, bankrolled by Twinkle Khanna, has stated that his wife is different from him when it comes to work. The actor, who does around four films in a year said that Twinkle is happy to associate with the movies in her own way. Padman is Twinkle's maiden production venture and Khiladi Kumar will be seen sharing the screen space with actresses Sonam Kapoor and Radhika Apte in the film.
Asked if Twinkle - known for her sense of humour – will ever write a comedy film, Akshay said in an interview, "She takes it slowly. She is not like me who will do four films a year or so. She is happy at the moment associating with films in her own way and pace."
The "Airlift" star will soon be seen judging reboot of TVshow "The Great Indian Laughter Challenge".
Akshay said the Indian audience today needs a dose of laughter to cope with stress.
"I want to make people laugh. India needs to laugh. India has the right to laugh a lot as everyone is bored of reading sad news in the papers. Rarely do we see good stories," he said.
The actor said although he likes having a good laugh, it is in bad taste if done at the expense of others.
"There is a line that I have set for myself. Like when I hosted shows, I made sure I didn't make fun of others. I made fun of myself. I feel comedy is all about making fun of yourself and making people laugh.
"I follow Charlie Chaplin. (But) there are other kind of people, including comedians, who joke about others, and it is their way of doing comedy," he said.
The Great Indian Laughter Challenge will air on Star Plus from September 30.
(With PTI Inputs)