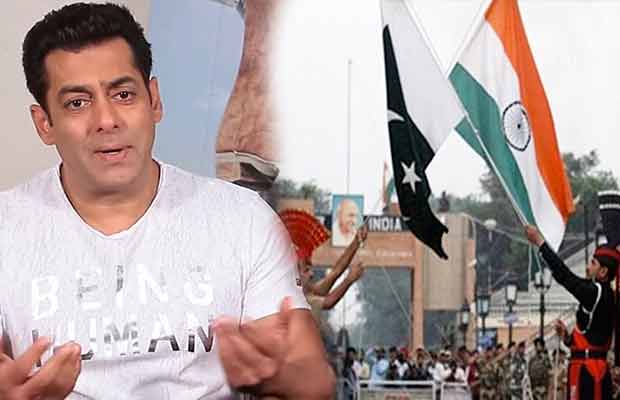 Salman Khan, who is on a promotional spree for his Eid release Tubelight, is making headlines for all the right reasons. The Sultan star recently enjoyed an auto ride with filmmaker Ramesh Taurani. The actor met actress Katrina Kaif at Mehboob Studios after which he ditched his fancy car and hopped into the auto instead. Now, the superstar has come to the forefront and expressed his opinion on wars. He said that wars between nations can come to an end if those who order wars are sent to the front with guns.
Also Read: Tubelight: Check out Salman Khan's heroine Zhu Zhu's super sexy avatar
"I think those who order war should be sent to the war front, given guns and asked to fight first. It will stop in one day. Their hand and feet will start trembling... It will stop and they will go straight to the table and have discussions," Salman told media here on Tuesday.
Tubelight, directed by Kabir Khan, dwells on the 1962 border conflict between India and China. Salman features in the movie with Sohail.
"We have used the India-China war as a backdrop for the film. We've only touched that the war should get over soon so as that our soldiers come back to us and their soldiers go back to their country. Whenever a war happens, soldiers from both sides die, leaving many families without their sons or fathers," Salman added.
His brother Sohail, who plays a soldier in the film, said: "If you ask anybody if a war is good or bad, no one will say a war is good. Whatever the conflicts, they should be solved across the table. It's a negative emotion. Nobody supports it, but it happens and noboby knows why."
Tubelight is an adaptation of 2015 film Little Boy and features Salman Khan, Sohail Khan, Zhu Zhu and Matin Rey Tangu in pivotal roles. 
(With IANS Inputs)