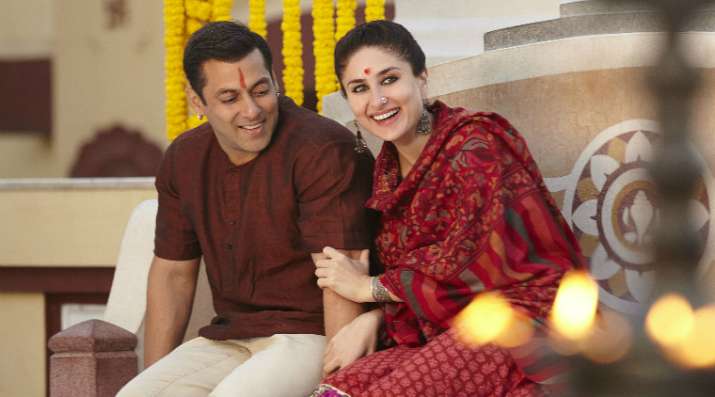 Tubelight actor Salman Khan, who has worked with Bollywood's one of the biggest star Kareena Kapoor in films like Bodyguard, Bajrangi Bhaijaan many others shared some interesting fact about her when was just nine.
Salman sharing a memory of his with Kareena said that we all knew that she is going to be a big star one day. She is so beautiful and a talented actress too.
In an interaction with Bollywood Life, Salman became nostalgic when he was showed an old picture of him with Kareena. Revealing the story behind the picture of Kareena, Salman said that at that time Kareena was just nine-year old and she was so adorable.
Further reminiscing the memory, Salman said Kareena along with her mother Babita ji came to his set, when he was filming with Karisma Kapoor for the film Jagruti in Udupi.
When Salman was asked to tell something more about kid Kareena, Salman simply said she looked like a star even at that age. Salman was quoted as saying, "She (Kareena) even then looked like the biggest star that was going to be. She was nine years old here and this picture I think was taken in Udupi. Lolo and me were shooting for Jagruti. So, this was in my room in Udupi and Bebo was there with Babitaji."
Salman further said that now she is all grown up and was my actress in Bajrangi Bhaijaan and Bodyguard. He said, "So this is my heroine from Bajrangi Bhaijaan, from Bodyguard, is this kid here, her name is Kareena Kapoor. Today she's one of the biggest stars. And even then we all knew that she's going to be in this position."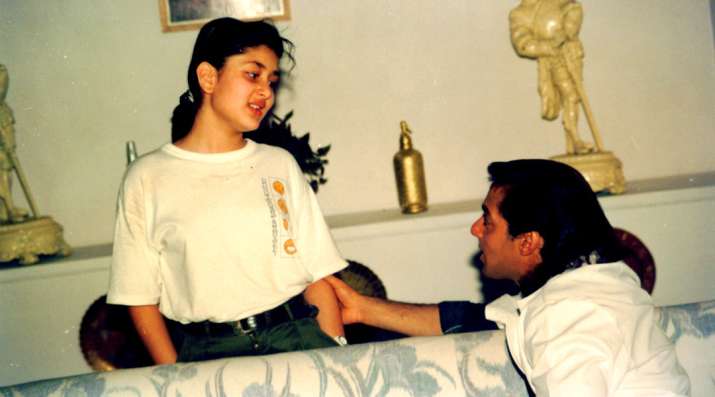 Salman's film Tubelight will hit theaters tomorrow. Directed by Kabir Khan, Tubelight also stars Sohail Khan and Chinese actress Zhu Zhu.