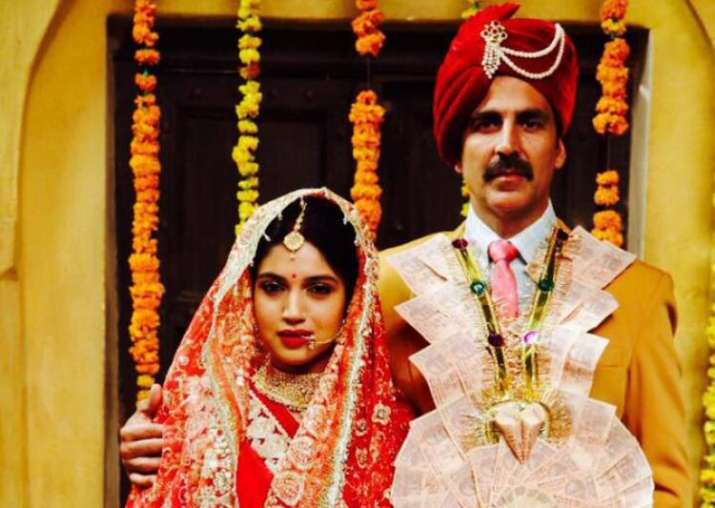 Akshay, who was earlier popular as action star of Bollywood, is now winning hearts of fans with his extraordinary performances in socially relevant films. While talking about the performance of Toilet Ek Prem Katha at box-office, Akshay said that he is interested in reaching out to a greater number of people with his upcoming film than on garnering box office business.
    
He said that the distributor has applied for tax exemption for the film.
During the trailer launch of the film here on Thursday, when asked that after Rustom and Airlift crossed the Rs 100 crore mark at the box office, whether he was looking forward to minting more moolah, Akshay said: "I am interested in more eyeballs than the box office collection,'' he said.
"In fact, I wish the ticket price of this film to be low so that more people can go and watch the film. Around 54 per cent people in our country have no access to toilets. So, my concern is to make people aware of the issue. They should go and watch the film rather than (we) count on the box office collection," he said.
Asked about if they will make the film tax free, Akshay said: "So far there is no confirmation, but yes, the Viacom18 people (the distributors of the film) applied for tax exemption. Let's see what happens."
"I don't want to have any kind of image. I just want to keep on trying everything. When I entered the industry, people called me an action hero,'' he said. 
"Then, I tried other things, they called me comedian and romantic hero. Then I did villain roles, now people are saying that I am doing social films. I just don't want to have an image. I just want to keep on trying different things," said Akshay, who received a National Award for his performance in Rustom.
Akshay also pointed out that though his film Toilet: Ek Prem Katha is set in the rural milieu, it is more relevant for the urban crowd than rural people.
Also Read: Toilet Ek Prem Katha: Akshay Kumar's 'Aashiq Ki Sawaari' will tickle your funny bone, watch video
"The issue of open defecation is not just a rural (village) problem. It is a huge problem in big cities too and it is more dangerous in big cities rather than villages, because we live in a concrete jungle, so germs and bacteria spread faster here,'' he said.
"Don't think for a moment that this movie is for villages. It is for urban people too because we are in more danger than them," he said.
The film also stars Bhumi Pednekar and Anupam Kher. It is releasing on August 11.
For more entertainment updates, follow our Facebook page
(With IANS Inputs)