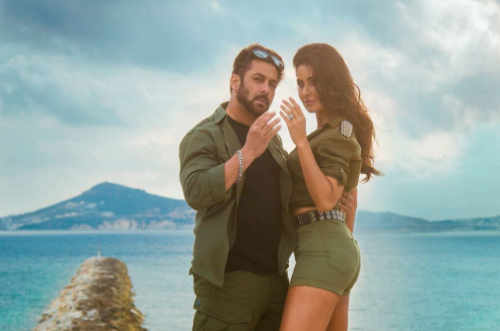 Directing Tiger Zinda Hai, starring Salman, was a mammoth task for director Ali as he was under pressure to live up to the expectations of the superstar and his fans. 
Tiger Zinda Hai is the second installment of the 2012 blockbuster action-drama film Ek Tha Tiger that was directed by Kabir Khan. The sequel will reunite Salman and Katrina Kaif as secret service agents while Salman and Ali are also working together after the massive success of Sultan.
 
Asked if there was a pressure on him, Ali said, "Yes, definitely. He is such a big superstar with a huge fan base. As a filmmaker it's your responsibility that you entertain the audience who are coming to watch the film.'' 
"The pressure isn't only about Salman Khan's stardom. Everyone who spends money to watch the film, is equally important," he said. 
With two films in a row with Salman, one would assume that there is a formula that the director has cracked but Ali insists that is not the case. 
The director said it was important for him to stay true to the story while also charting out the character in a way that it lives up to the image of Salman. 
"As a writer you have to be honest to the character you are writing. Both Sultan and Tiger's characters are author- backed. The idea is, whenever you are working with a superstar like Salman Khan, you create a character which matches his stardom in real life,'' he said. 
"When the audience come and watch the film, they understand that the name is only Tiger or Sultan, but it is Salman Khan there! But it has to be done in a real way," he said. 
The "realism", Ali said, comes only when one sticks to the story and not give in to the temptation of making things larger-than-life for the sake of it. 
Ali said, "The action in Sultan wasn't defying gravity or physics. Similarly, the idea here is to keep him (Salman) real but at the same time you give him a gun, which once he fires, becomes a 'wow' moment. A lot of his fans will feel this is a 'Salman Khan moment'.'' 
"But it's actually the character who is picking up the gun and firing. The gun has a justification to be in that world because it's a war film," he said. 
(With PTI Inputs)