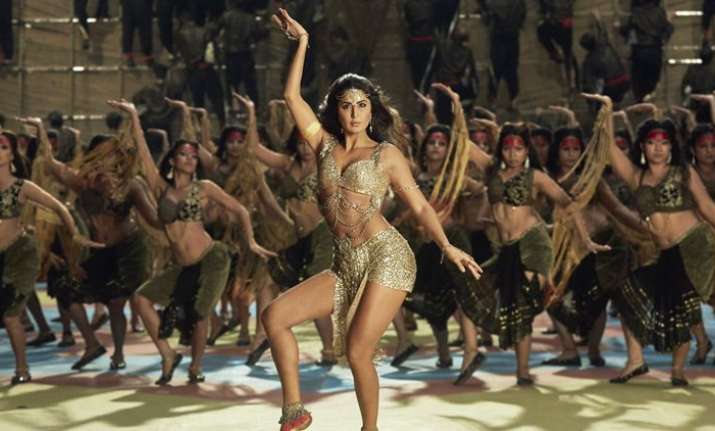 Thugs of Hindostan, to our surprise, opened to some really negative reviews, not only by the critics but also by the audience who went enthusiastically to watch the FDFS (First Day First Show). After all, it was an Aamir Khan (read Mr Perfectionist) film. A completely broken film is the last thing we would expect from Aamir Khan who has given us gems like Taare Zameen Par, PK, 3 Idiots, Talaash and many more to put together in a list. Anyway, hit or flop, Aamir remains one of the finest actors we have in Indian cinema. Talking of Thugs of Hindostan, apart from the mundane script, there were many things that didn't work for me, being a cinephile.
The worn-off concept of mutineers in a dystopian world
When you watch Thugs of Hindostan, you get the story right from the 5 minutes of the start. Three musketeers (Aamir, Amitabh and Fatima) wreaking havoc on the white people brigade, ultimately driving them off their lands. Did it sound original or new? Nah.
The fluctuating character of Firangi Malla (Aamir Khan)
We cannot decide whether to hate Firangi Malla or to embrace him. One moment he's a British loyalist who seeks nothing but money. In the other moment, he joins the Azad army. What does he want? And above all, what do the makers want from us? As a result, we leave Firangi Malla back to where he came from as soon as we leave the theatres.
Read Complete Movie Review: Thugs of Hindostan Movie Review: This Aamir, Amitabh film is not the Diwali gift we wished for
Katrina Kaif in a cameo?
Yes, you read it right. It would be fair enough to say that the gorgeous and very talented actress Katrina Kaif is not only underused in Thugs of Hindostan, but also reduced to a mere extended cameo. She comes into the scene only for a foot-tapping Bollywood number and after the song is over, she vanishes into the thin air. Katrina fans would not be very happy about it.
East India Company depicted as mindless rulers who love bootlicking
Not that we existed in those times to comment on the authenticity of the character of John Clive, but the East India Company might not have been naïve enough to let their potential killers dance in front of them. It was a major goof-up in Thugs of Hindostan. Despite of recognising Zafira and Firangi by face, Clive lets them dance in his own court only to let them point a gun towards him. How juvenile is that?
Zafira reduced to a grown-up woman who needs 'Hifazat' all the time
Did you see Fatima Sana Shaikh beating the hell out of those Goras in the trailer? Yes, that was just a gist of what Fatima's character in Thugs of Hindostan is. She is ferocious, menacing as an archer and as a fighter. With a swift movement of her sword, she slits the throat of her enemies just like it's a cakewalk. Does it look like that she would need Khudabaksh or Firangi's Hifazat at the first place? No, if you hear it from me.