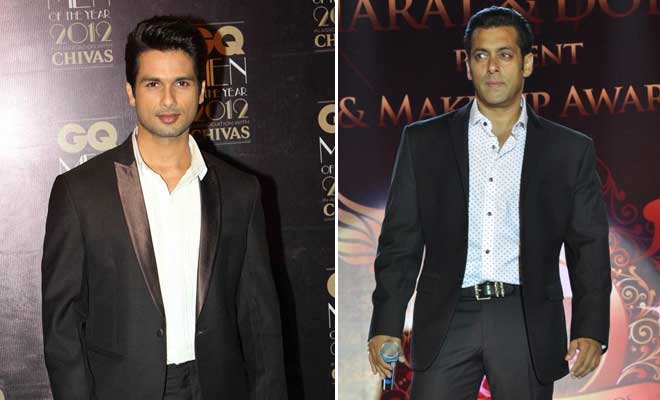 Sanjay Leela Bhansali's period drama film Padmavati is in the news thanks to several controversies prior its release on December 1. To add fuel to the fire, Shahid Kapoor, who is playing Rawal Ratan Singh in the film, is reportedly upset with the makers for highlighting and giving more preference to Ranveer Singh and Deepika Padukone. Following which, the Udta Punjab has decided not to promote Padmavati in Bigg Boss 11, latest buzz suggest. While Deepika and Ranveer will be promoting their film separately in Salman Khan's show, Shahid will give the promotional event a miss, according to a report in Pinkvilla.
"Shahid is upset with the way the makers are publicizing the film and highlighting Ranveer more than him, so he will come on other shows in solo appearances. Of course, all the lead actors have to show their unity with Bhansali hence all will maintain that in public and pretend everything is just fine. In private however, it is a different story", a source was quoted as saying to the daily. 
Amid all the controversies, Padmavati news song Ek Dil Ek Jaan has been released by the makers today. 
The fresh pair of Shahid and Deepika in a romantic light track is so soothing to the eyes and the ears. Deepika Padukone as the royal queen and Shahid Kapoor as a Rajput ruler in the video makes it even more delightful than the video itself. In case you have missed this magnificent song, you can watch it below.
For more entertainment news and updates, follow our Facebook page