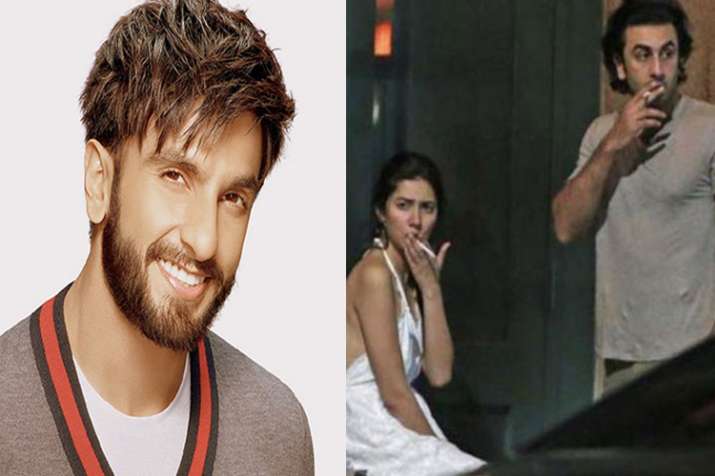 Actor Ranbir Kapoor and actress Mahira Khan's pictures that surfaced on the internet, few months back, became the talking topic. The Pakistani actress was slut-shammed for smoking and wearing a backless dress. Many Bollywood celebs came out in her support and the latest one to join the bandwagon is actor Ranveer Singh. The actor in an interview stated that this is the disadvantage of being a star.
In a recent interview to Filmfare, the actor talked about his experience and said that sometimes he hangs out with people and doesn't want anyone to capture the moment. But, as he is a star, he can't help it.
Talking about Mahira, the actor stated that she is a great actress and people should engage with her at that level. He also spoke about people slamming the lady for smoking saying that everyone is free to express their views, but they should not subscribe them.
He said, "Everyone has an opinion. You can hear them, but you needn't subscribe to them. At the end of the day, one should just live and let live and focus on more important things."
On the professional front, the actor will be seen playing an antagonist in Sanjay Leela Bhansali's Padmavati. He recently revealed that he took time to say yes to the film as his character was dicey. He was advised by senior actors to be careful.
He said, "One of my seniors, and who I believe is one of the greatest actors of all time, advised me to be careful. She told me the Indian audience is naive. If they love a character, the love will transfer to the actor who played it. In this case, if they hate my character, the hate will be transferred to me."
Padmavati is all set to hit the screens on December 1.