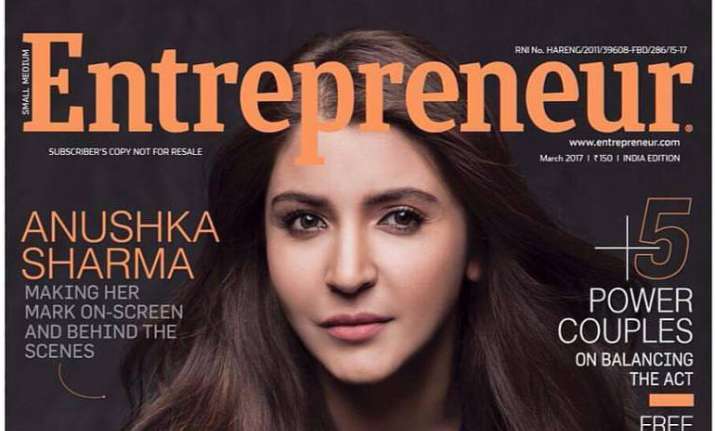 The "Entrepreneur" magazine is one of the prestigious international magazines and our very own B-town actress has become the first heroine to be featured in the coveted magazine.
At the moment, Anushka is at the top of her game. The actress swept the box office with two hits "Sultan"and "Ae Dil Hain Mushkil" in 2016. And, it has been predicted that 2017 will be all the better for her as she will be seen in her second production venture "Phillauri" after "NH 10".
This is the reason as to why Anushka is now the face of "Entrepreneur"magazine.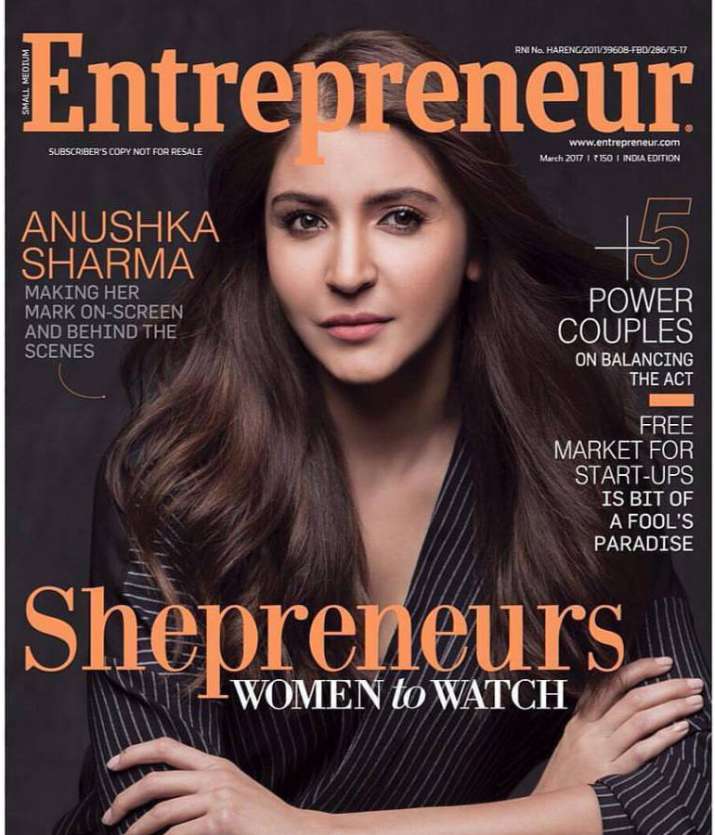 Anushka Sharma
Looking striking in the best of stylish, simple designer wear, Anushka speaks about her interest in the business of cinema, with whole focus on value entertainment. 
A magazine that only features focused business professionals from the world of entertainment, previously, Shah Rukh Khan and Hrithik Roshan have made it to the cover of this magazine. 
With Phillauri and its friendly ghost slated to release on March 24, this magazine cover establishes beyond doubt that the 28-year-old actress is one female movie star who is here to stay for the long game, and will pull out all stops to give shape to her dream ventures.
Directed by Anshai Lal and produced by Anushka 'Phillauri' also stars Diljit Dosanjh.