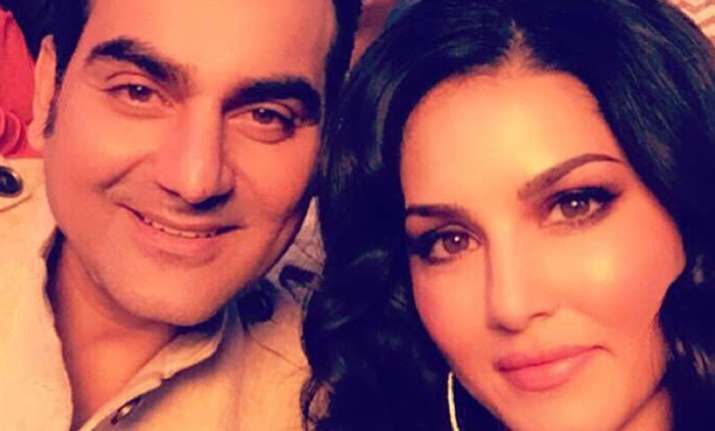 The trailer of actress Sunny Leone and actor Arbaaz Khan starrer Tera Intezaar is out and both the stars can be seen sharing sizzling chemistry in it. the trailer started with Arbaaz painting the girl of his dreams. After that we are introduced to some sweet moments between the couple. The story moves forward as Arbaaz goes missing and then began Sunny's journey to find the love of his life.
Just like the previous films of the actress, this one also has a foot-tapping number, 'Barbie girl'. It is yet to be seen if the film manages to spell magic on the movie buffs.
What's disappointing is that the story of the films seems to be cliched. Thus, movie buffs will not get to see anything new in the film.
Directed by Raajeev Walia, the movie also features Arya Babbar and Gauahar Khan in pivotal roles. The film is all set to hit the screens on November 24.