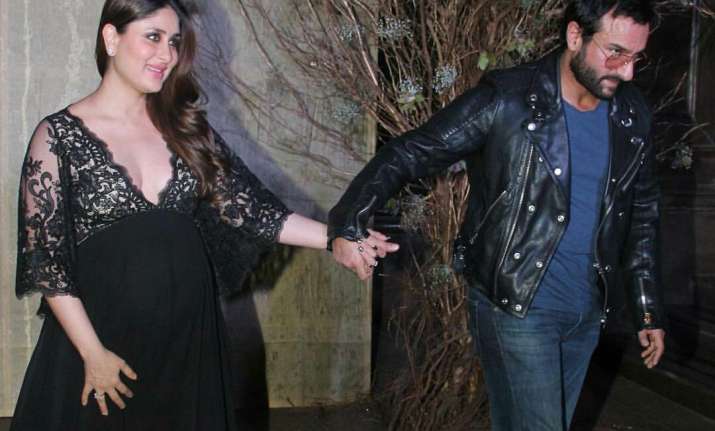 Social Media is a unique place for quite some reasons. Soon after it emerged that Bollywood stars Saif Ali Khan and Kareena Kapoor have named their son 'Taimur', many netizens targeted the celebrity couple for naming his son after a 14th century Mongol invader who conquered many parts of Persia and central Asia.
Taimur or Taimoor in Arabic means 'iron'. Tamerlane is the European derivation of Timur's Persian nickname, Timur-e Lang, which means 'Timur the Lame.' Notorious for being a ruthless plunderer, Timur was left crippled by injuries to his right leg and right hand. 
Taimur was reponsible for death of hundreds of thousands of Indians on his way to capture Delhi in the 14th century. In Indian history, his name is synonymous with massacres.Babur, the first Mughal king, is one of his descendants
In 1398, Timur defeated the ruling Tughlaq of Delhi and left the city in ruins. It is said that Delhi took a century to recover from his plundering.
An estimated 17 million people – around 5 percent of the world's population at the time – were killed during Timur's military campaigns
Social media trolls used the occasion to dish out history lessons to Saifeena and a few also made adverse remarks for their choice of name.
Here are a few of the Tweets
Medieval mass murderer
Pak weapon of mass destruction
Good choice #Saifeena
Why shd LibSec parents choose say Abdul Kalam?#TaimurAliKhan

— Debjani Chatterjee (@devyanidilli) December 20, 2016
Saifeena have named their kid after a man who killed 5% of the world population, including 100k in Delhi alone, in the name of Islam #Taimur

— D (@DopeFloat) December 20, 2016
What a Shame? U name Ur son after great people, not Murderers like #Taimur who committed Genocide of Indians. What next? Aurangzeb Ali Khan? https://t.co/mfdVVGyjNx

— Jagrati Shukla (@JagratiShukla29) December 20, 2016
Baby born on the auspicious morning of jihadi attack has to be named #Taimur . It's logical.

— Fartista Goberial "चम्मच चोर" (@MoJeDK) December 20, 2016