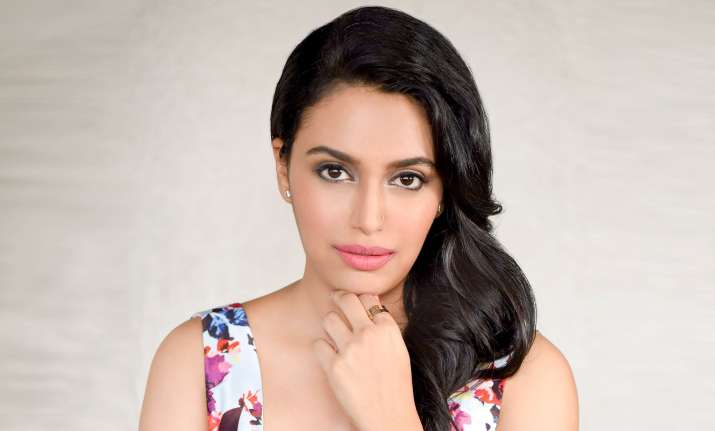 Actress Swara Bhaskar, who will soon start shooting for Kareena Kapoor starrer Veere Di Wedding, has launched an online campaign against mob lynching on Change.org. The actress has demanded a ban on cow vigilante groups making an appeal for the enactment of a Manav Suraksha Kanoon (MASUKA). Swara stated that as she is the citizen of India, she can't allow lynching to take place. She was last seen in Anaarkali of Aarah.
In her petition, Swara stated, "I am an actress in the Indian Film Industry. But as a conscientious citizen of India, cannot allow these lynchings to take place... I, along with thousands of young Indians, stood up against this public menace in protests that were recently held across 20 cities of the world."
"We, together, said #NotInMyName, to such violence. Next day, PM Modi issued a statement condemning the killings in the name of gau raksha (cow protection). But even after vigilante violence has continued."
The actress concluded her appeal, saying it was time for Prime Minister Modi to "walk his talk" as the youth of this nation has elected the first PM born after independence.
"We want him to preserve our social independence," she added.
(With PTI Inputs)