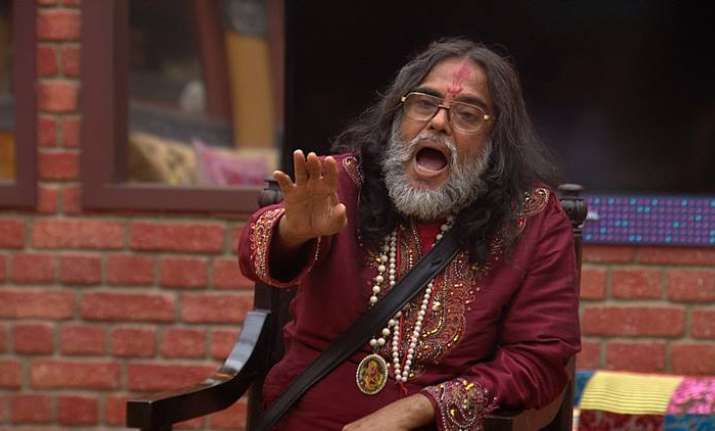 The grand finale of 'Bigg Boss 10' is to witness all the contestants having fun with the host Salman Khan but Swami Om has not been invited for the event. The self proclaimed Godman who had earlier threatened to sabotage the finale of the show was arrested by the Lonavla police before he could reach on the sets, reportedly.
According to the rumours surfacing on social media, Swami Om was going on the sets of the show but before he could reach there to create disturbance, the police detained him. He will be released after the event gets over.
However, makers of the show have said that they are not aware of the contestant's whereabouts.
#SwamiOm ACTUALLY Came to Stop The #BB10GrandFinale But Got Arrested Along With His Supporters Straight Away! 😂#BB10 #BiggBoss10 ⚠️

— Bigg Boss Critic 🔰 (@BiggBossCritic2) January 29, 2017
During his journey on the show, Swami Om made many controversial statements on the fellow contestants. He was kicked out of the house after he peed on Bani J and Rohan Mehra during the captaincy task.
After coming out of the house, Swami Om made many bizarre revelations about the show and host Salman Khan. He even claimed that contestants used to mix drugs in his food during his stay in the house.
It seems that Swami Om is in no mood to change or understand things.
On a related note, the result of 'Bigg Boss 10' will be announced soon. The three finalists of the show are Manveer Gurjar, Lopamudra Raut and Bani J.