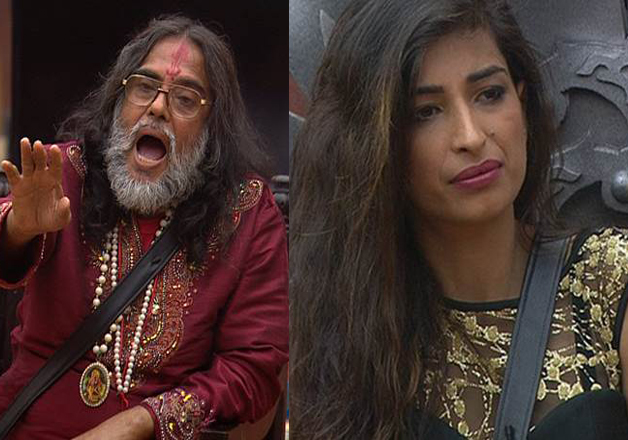 The dramatic and controversial journey of 'Bigg Boss 10' is going to end in a few hours. The grand finale of the TV reality show will be held today in which the name of the winner will be announced. Speculations about the presence of Priyanka Jagga and Swami Om at the event were doing rounds from quite some time, but now if latest reports are to be believed then both the former contestants are not invited.
A source has recently revealed that looking at the controversial journey of both Priyanka and Swami Om, they were never supposed to be a part of the finale.
Previously, after the unceremonious exit of Swami Om from the show, the self proclaimed God threatened to sabotage the finale. It was also speculated that makers are planning to get him in for the final episode. On the other hand, Priyanka who was evicted by the host of the show Salman Khan made it clear in the past that she won't be coming for the episode.
Now, it seems that all the contestants will have fun on the show except these two.
On a related note, Manveer, Lopa and Bani are the three finalists of the show. Manu has quit the show after happily accepting Rs 10 lakh offered by the 'Bigg Boss'. 
Who will win 'Bigg Boss 10'? The result will be out soon.