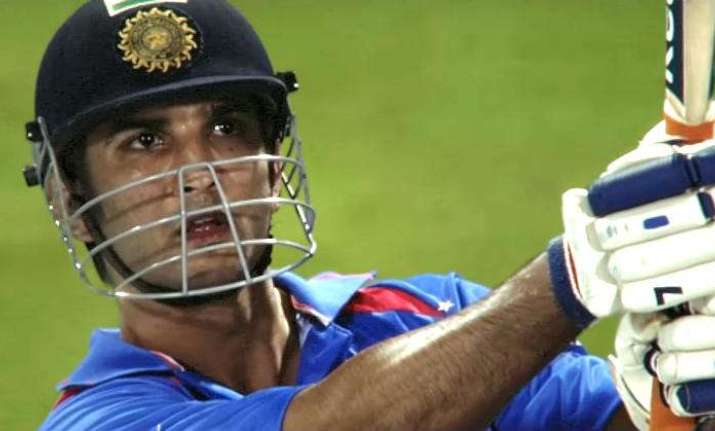 The biopic on the life of Indian cricket team's limited overs captain Mahendra Singh Dhoni has managed to add Rs 60 crore in its collection before its release. Titled 'MS Dhoni: The Untold Story' featuring Sushant Singh Rajput in titular role minted this amount by reportedly selling the satellite rights.
Reports in media suggest that this Neeraj Pandey directorial has raked in Rs 45 crore from satellite rights and another Rs 15 crore from all the brands involved in the movie.
This is apparently the first time that a sports movie on a living cricket legend has been on such a scale.
Given such numbers, the biopic has already a hit a helicopter shot, much like the real Dhoni.
To bridge the gap between reel and real, the movie has been shot in Ranchi and Kharagpur station (where Dhoni worked as a TT).
Sushant Singh Rajput has apparently put in a lot of effort to perfect the role of Dhoni. He went through intense work out sessions and practiced hours to learn the helicopter shot of Dhoni. The reel Dhoni worked under Kiran More, the person who coached Dhoni.
"On second or the third day of the training, Kiran More who was my trainer, asked me to wicket keep. And I always thought it was an easy job. But let me tell you after 30-40 seconds, I could not sit in that posture. I got backache, cramps in my chord, broke my finger, bruised all over and its such a tough job. I now have immense respect for the all Cricketers," Sushant had once said.
The movie will release on September 30.