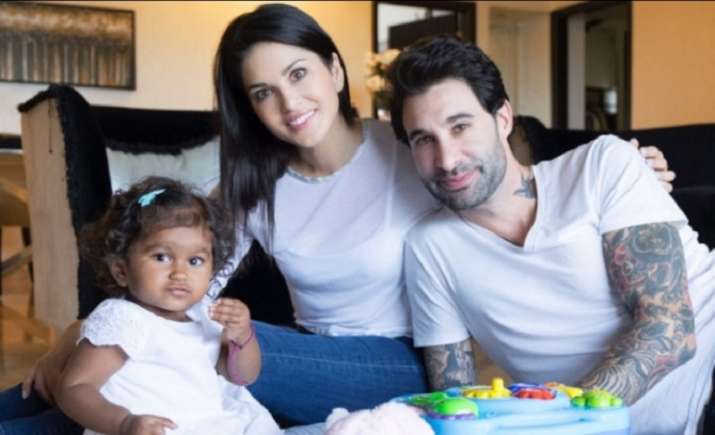 Adoption is an option for the couples who can't embrace parenthood biologically. Bollywood has seen many such couples who chose to adopt kids instead of having their own. Be it due to biological causes or personal choice, many Bollywood adopted kids and set an example to the world. In the west, now-divorced couple Angelina Jolie and Brad Pitt adopted three kids from orphanage. The recent news of actress Sunny Leone and her husband Daniel Weber adopting a baby girl from Latur, Maharashtra recently broke out. The couple is being lauded by many from film fraternity for breaking the stereotypes. 
Also Read: Sunny Leone and husband Daniel Weber become proud parents, adopt a baby girl
Let's have a look at those Bollywood celebrities who adopted kids. 
Sushmita Sen 
The name comes first when we're talking about adoption. The brave woman broke all the barriers of the society to become a single mother and that too by adopting not only one, but two daughters. She adopted Renee, her first daughter after a long legal tussle. After that, she adopted another baby girl Alisah. The beautiful actress is now a proud mother of two beautiful daughters. Her Instagram is one of few accounts that exudes immense positivity. 
Mithun Chakraborty 
The Disco Dancer of Bollywood is a messiah for the baby girl he found in the garbage. He named her Ishani and now she has grown up into a beautiful woman and the dearest member of her family. 
Salim Khan 
Salman Khan's father found Arpita on a footpath. Her biological mother died when Salim and Salma Khan decided to adopt her. What happened next is something we all witnessed. She's the most loved member of the family and proud mother of baby Ahil. 
Subhash Ghai 
The renowned Bollywood filmmaker adopted a girl child and named her Meghna. She got her education in London and is currently running her own production school Whistling Woods. She is married to Rahul Puri. 
Raveena Tandon 
The gorgeous actress two girls when she was just 21-year-old. She was one of the most celebrated actresses of Bollywood when she took the step to embrace motherhood. She named them Pooja and Chhaya. 
While we're proud of these Bollywood celebrities who are breaking the stereotypes by adopting children, we congratulate the new parents Sunny Leone and Daniel Weber for their new stage in life. 
For more Bollywood updates, follow our Facebook page