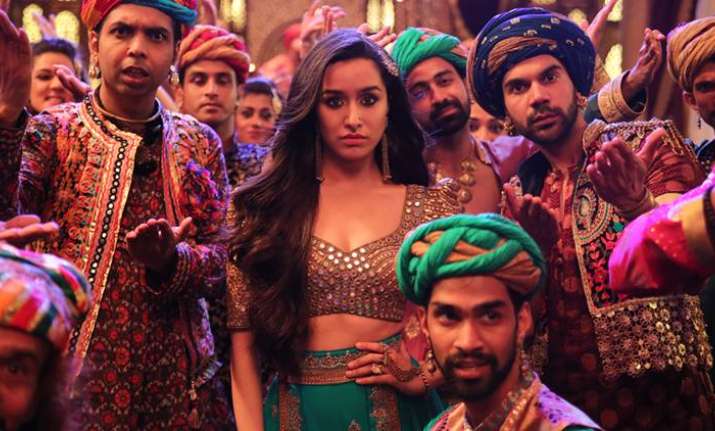 Bollywood actor Rajkummar Rao and Shraddha Kapoor are all colourful and groovy in Stree new song titled Milegi Milegi. The song is fun and perfectly encapsulates the appeal that Shraddha Kapoor's Stree character had in the trailer. The song talks about a woman who is beyond beautiful, and everyone looks for her and is trying to find her and the usual shtick.
Director Amar Kaushik said that the song showcases the concept of the film. "The idea of 'Milegi' is to give the audience a peek into what 'Stree' is all about. Even though it is a promotional song, it encapsulates the essence of the movie and showcases the concept of the film," Kaushik said.
Stree, a horror comedy, stars Rajkummar Rao, Shraddha Kapoor, Pankaj Tripathi and Aparshakti Khurana. The song is sung by Mika Singh and composed by Sachin-Jigar. It is picturised on the entire cast of the film. 
Watch Stree song Milegi Milegi here
The director said: "We really enjoyed shooting for the song as it's a peppy number filled with a lot of 'masti' (fun) that got the entire cast grooving to the upbeat tempo. We are sure that the audiences will enjoy watching the song as well as break into a dance whenever the song plays."
The story of Stree is set in the town of Chanderi, Madhya Pradesh and is inspired from a true phenomenon. Rajkummar Rao plays the role of a tailor in the movie who falls in love with Shraddha Kapoor, who appears to be mysterious. In case you missed Stree trailer, watch it here