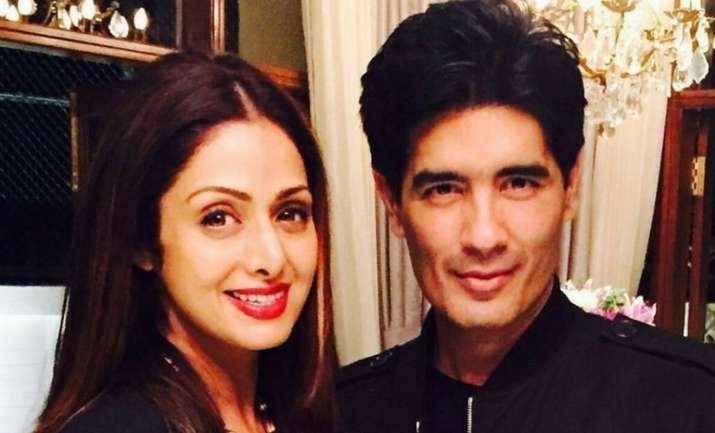 Sridevi's one of the close friends and celebrity fashion designer Manish Malhotra in a heartfelt tribute to the veteran actress revealed some important and unknown information about the actress. 
Sridevi died in her room at a Dubai hotel due to accidental drowning on February 24. She was in Dubai to attend wedding ceremony of her nephew Mohit Marwah along with her husband Boney Kapoor and younger daughter Khushi Kapoor. 
And Sridevi's friend Manish not just designed Sridevi's attire for the function but also attended the wedding function. He even shared series of pics with Sridevi and Khushi on his Instagram. 
But the ace fashion designer paying his tribute to Sridevi wrote a heartfelt note and also revealed that he had a long conversation with the actress the day she died. Manish revealed this in a interview with fashion magazine, Vogue.
In his note Manish wrote, ''This is the first time I've lost someone so close, and it feels surreal. I'd known her for 28 years. We were at a wedding together and then, out of nowhere, her sister Srilatha was handing me a silk sari for her funeral. I spoke to her the night she passed away. We talked about everything under the sun, from Janhvi's film, how beautiful Khushi looked at the wedding to even what she had eaten earlier that day. Even now, so many days later, I still expect my phone to ring, and to hear her discuss an outfit or a project which we can work on together."