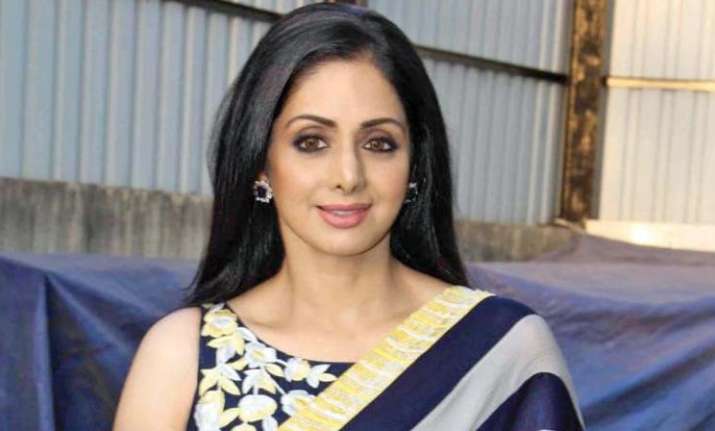 Sridevi Boney Kapoor, who passed away on February 24, left a legacy behind which is impossible to forget for decades to come. After the veteran actress' untimely death, fans and film industry have sunken into sorrow, unable to gulp down the fact that their beloved 'Chandni' is no more. It's a devastating phase for Boney Kapoor's family which is shattered by Sridevi's sudden demise. Sridevi's childhood friend Pinky Reddy has revealed some heartrending details of her last conversation with her.
Pinky Reddy spoke to Mid-Day and told them about the last time she spoke to Sridevi. She said, "I have lost a sister. We met when we were 8-years-old and became close friends. My father was one of the co-producers of Chandni (1989), so I have seen her professional rise. It [her demise] is shocking. We are devastated."
Pinky told that Sridevi wasn't feeling very well before leaving for Dubai for Mohit Marwah's wedding. She said, "I spoke to her the day she was leaving for Dubai. She was down with fever and was on antibiotics. She was feeling tired, but she said that she has to go for the wedding."
Pinky Reddy also expressed anger on the sensational coverage of Sridevi's death in media. She said, "It hurts me that people are making her death into such a joke. The messages [being circulated] make me angry. People are saying that she underwent liposuction and took fat burners. Why can't people remember the good things about her instead of talking about all this? After she has gone, how can they even utter such mean and vile things? I spoke to Boney [Kapoor] yesterday, he is shattered."
She shed some light on Sridevi's relationship with her husband Boney Kapoor. Speaking about their marriage, she said, "They were such a lovey-dovey couple. I doubt if they ever had fights. They were in love and were so happy together. Such things shouldn't be said at such an unfortunate time."
Pinky Reddy recalled her last meeting with Sridevi, when the actress flew to Hyderabad to attend her daughter's baby shower. Speaking about it, she said, "She had specially flown down to Hyderabad for two hours to attend my daughter's baby shower [last November]. Can you imagine that? That was the last time I saw her."
Sridevi Boney Kapoor breathed her last on February 24 in Dubai. According to forensic report, she died of accidental drowning following loss of consciousness. She was found dead in the bathroom by her husband Boney Kapoor.