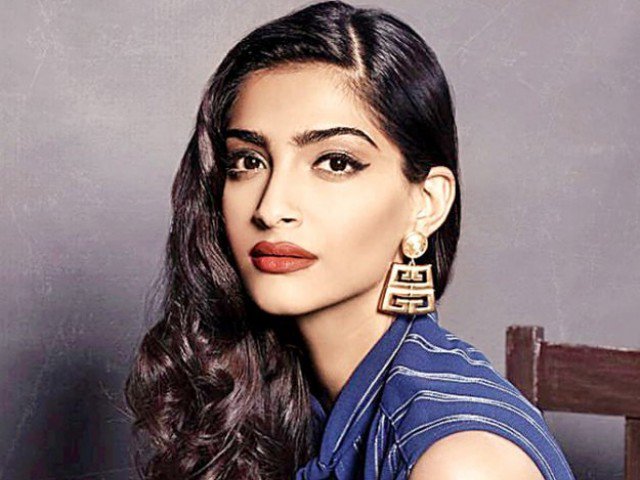 Sonam while talking about the subject of the film Padman said that people's regressive thinking and ignorance towards menstrual hygiene is baffling. Padman is inspired by the life of Arunachalam Muruganantham, a Tamil Nadu-based social activist who revolutionised the concept of menstrual hygiene in rural India by creating a low-cost sanitary napkins machine. 
"Menstrual hygiene is an issue, which not many people would think can be a good subject for a film. For city girls it is normal, but when we were shooting in Maheshwar and around, the ignorance I saw was shocking,'' she said.
"Even with us, we remember our grandmother asking do not go to the temple, or in the kitchen or don't go close to the pickles. As city girls we get to hear all of that so just imagine what girls in smaller villages are going through," Sonam said.
The actor said that the film focuses on this "backward thinking" and she is excited to be a part of the project which addresses such a major issue in an entertaining way. 
The 32-year-old actor believes when a star deals with social issues in his/her films, it makes a huge impact on people. 
"Cinema is the largest medium. It reaches out to a larger audience. Especially, if you have mainstream stars attached to such films, it works. For a film like 'Munnabhai...', 'PK' if they have big names attached to them, and the issues are pertinent, it makes a big difference," she said. 
Padman, a comedy-drama directed by R Balki, also features Radhika Apte and megastar Amitabh Bachchan in a special appearance. It will hit the theatres on January 26. 
Sonam was talking on the sidelines of Blenders Pride Fashion Tour, where she walked the ramp for designer Tarun Tahiliani. 
(With PTI Inputs)