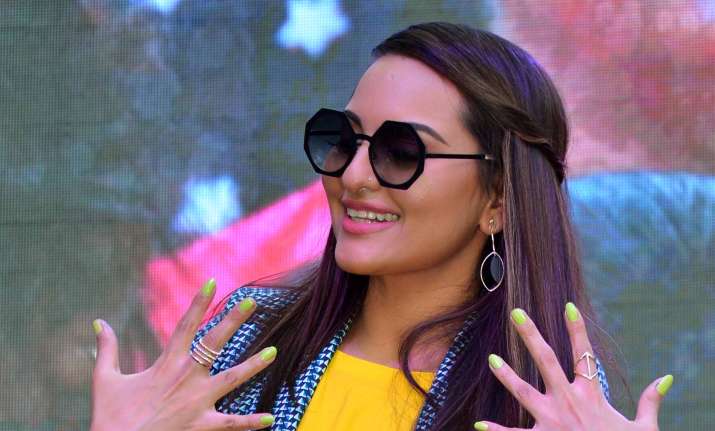 New Delhi: Actress Sonakshi Sinha has entered the Guinness Book Of World Record and the reason is cool on many levels. First and foremost because she made it to the coveted book on International Women's Day, the 8th of March.
Secondly, all Sonakshi had to do was paint her nails. Yes, you read it right.
Sonakshi attended an event where she participated with several other women to set record for 'most people painting their fingernails simultaneously'.
The event was held at Palladium, Mumbai's premier lifestyle destination by make-up brand Inglot. 1328 women who participated in this event were seen painting their nails with the range of revolutionary Inglot O2M breathable nail enamels.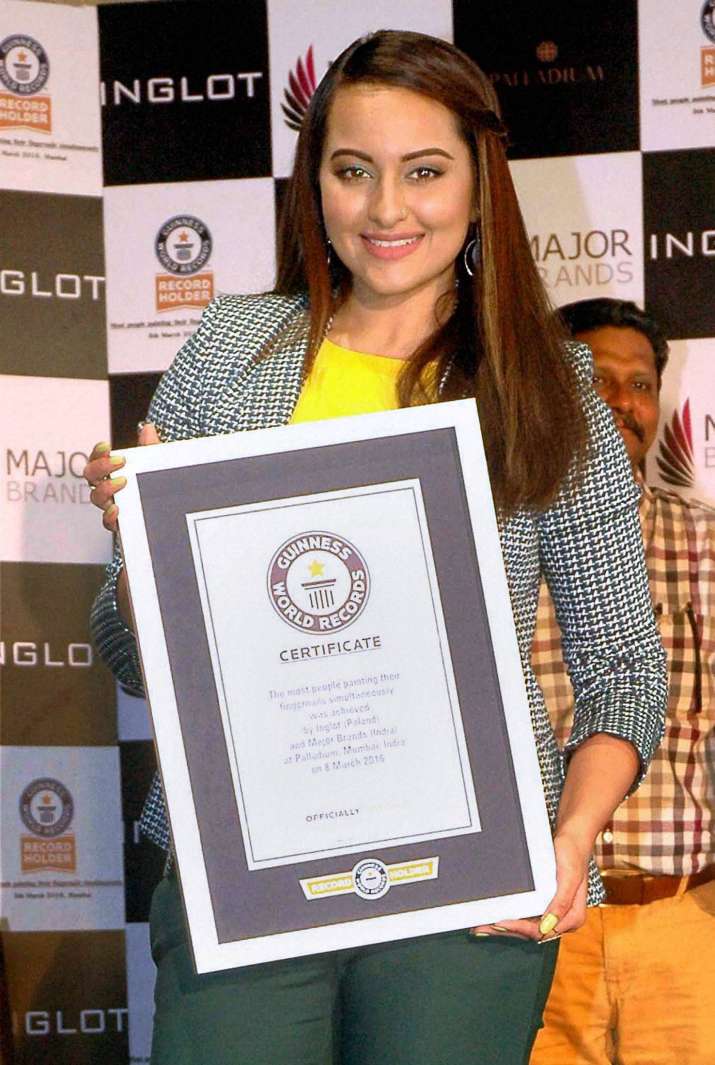 Earlier, the record belonged to Taiwan Nail Association. On 27th April 2011, 1156 people had painted their nails simultaneously in New Taipei City, Taiwan.
Jack Brockbank from GUINNESS WORLD RECORDS was present at the event to validate the record.
Speaking about her achievement, the 'Dabanng' actress said, "As a kid, I used to wait for the Guinness Book of World Records to come and use to think if I would get my name into it someday and I feel today the day is so special as I was able to be a part of this prestigious book along with such wonderful ladies and it feels great."
"A lot of women have started voicing their thoughts today and that is the biggest step one can take for women empowerment and I believe that there is nothing better than women empowering women and if we support each other than no one can stop women from growing," the 28 year old actress added.
Congratulations Sonakshi, you have a long way to go.