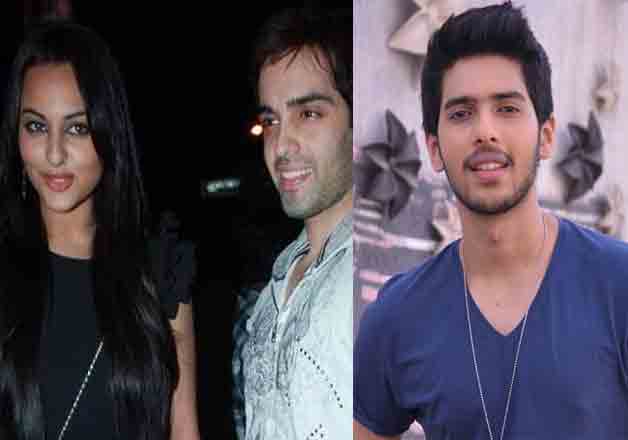 After actress Sonakshi Sinha's Twitter fight with singer Armaan Malik, the actress's brother Luv Sinha has defended his sister and bashed the singer. He asked both Armaan Malik and Amaal Malik if they can point Amitabh Bachchan and Salamn Khan for singing.
Luv took to social networking site Facebook and lashed out at both brothers saying that if they don't want to see actor's sing then what about some singers who try to act in music videos. He also asks why Armaan and Amaal not point fingers at Big B and Salman for singing.
Armaan was quick to reply as he said that he didn't target Sonakshi Sinha or any other actor and he has no problem with actors singing in films. He added that the actors singing in concerts is not fair.
It all started when Kailash Kher reacted on the speculations of Sonakshi performing at Justin Bieber's concert in India saying that It present the country in bad light. This started a war of words between Armaan and Sonakshi.
Armaan stated that actors should leave the stage and mic for singers and this make the actress angry.
Later, the actress confirmed that she will not be performing at Justin's concert in India.