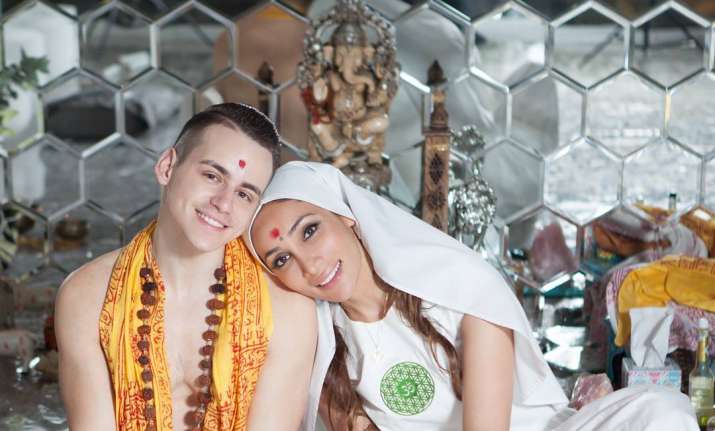 'Holy Nun' Sofia Hayat got married to her Romanian fiancé Vlad Stanescu in a grand Egyptian themed wedding on April 25. Now, the model-actress chose to marry her partner again, but this time in a simple manner at her Temple of Awakening.
She took to her Instagram account to share the new marriage pics. While Sofia and Vlad look perfect and very much in love, the captions are just too shocking and controversial.
Also Read: 'Holy Nun' Sofia Hayat gets married to Romanian beau Vlad Stanescu, see magical pics
In a post, Sofia referred her husband Vlad as her son, her father and at last as her husband. Also the Gaia Mother is now Allah Maa and Goddess Isis. This outspoken Bigg Boss contestant had once vowed to never marry and have sex or children. But now she calls sex and sexual pleasures divine.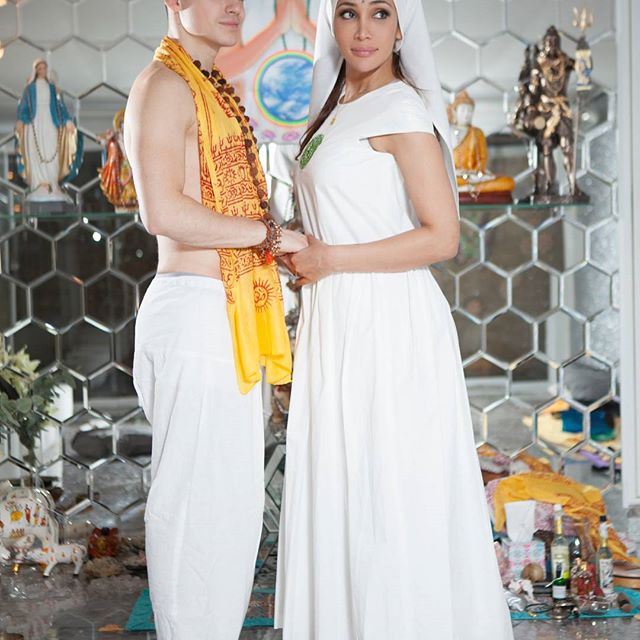 sofia hayat wedding
To everyone's utter surprise Sofia wrote, "Spiritual beings are sexual..God is sexual. The orgasm is the Goddess energy..Allah maa energy that created everything. It is divine. The sacred Orgasm. Allah hu Akbar. OM namah Shivaya! Anyone repulsed by this is repulsed by how they were born. Who made you think like this?" 
The model-actor dishes out more surprises as she in her another post claims that she has created the universe. "Love .. from which came the ALL. My thought created you..and all there is in the universe. The energy that I used to create it all was the sacred Orgasm".
In the past, Sofia Hayat hurt the religious sentiments of people when she got the soles of her feet inked with swastika tattoos.
Now that the ex-Bigg Boss contestant has once again spoken about religions and the word 'Om', she might get to see some uninvited troubles. Let's waiit and see!