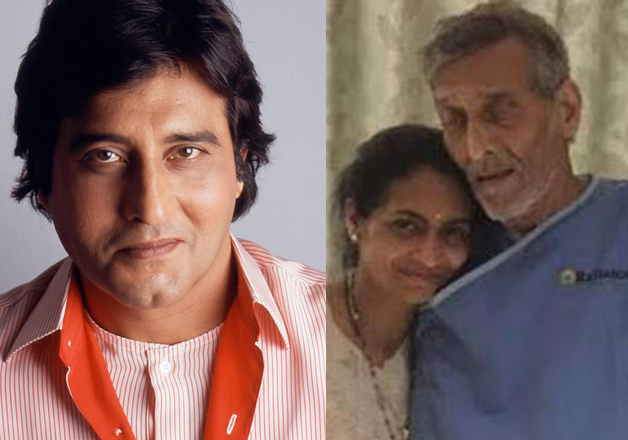 A picture showing a pale-looking Vinod Khanna standing with the help of two people is quickly going viral. The yesteryear actor, who was one of the most handsome stars of his time, is utterly unlike himself in the picture. The actor was hospitalised on Friday (March 31) for severe dehydration.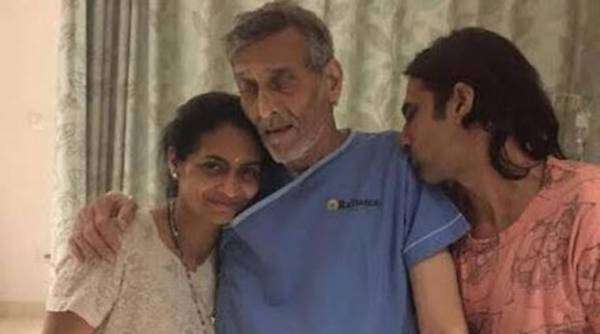 The 70-year-old actor, who is a Bharatiya Janata Party MP from Gurdaspur in Punjab, was admitted to Sir HN Reliance Foundation Hospital and Research Centre in Girgaon, Mumbai. 
Son Rahul Khanna spoke to the media recently and said, "Dad was hospitalised on Friday for severe dehydration. The situation was quickly brought under control, he's doing much better and the doctors are looking to discharge him soon".
"Our family is most grateful for the extraordinary care he's been receiving at the hospital and we are touched by all the good wishes pouring in", added Rahul.
Twitter wishes are pouring for the actor who is speculated to be fighting bladder cancer. 
#GetWellSoonVinodKhanna @VinodKhanna
A tall lanky handsome fabulous actor & great politician changed after sickness pic.twitter.com/Qy2sgzgVTC

— Vijay Chauhan (@Chauhan_VijayK) April 6, 2017
Vinod Khanna, the dashing star who gave competition to Amitabh Bachchan at one time, is reportedly suffering from bladder cancer pic.twitter.com/XZWdsw9slv

— Amjad Alam K (@amjadalamk) April 6, 2017
This is so saddening. Get well soon Vinod Khanna. _/\_ pic.twitter.com/s6QqVhCoE5

— Piyush (@piyushizhere14) April 6, 2017