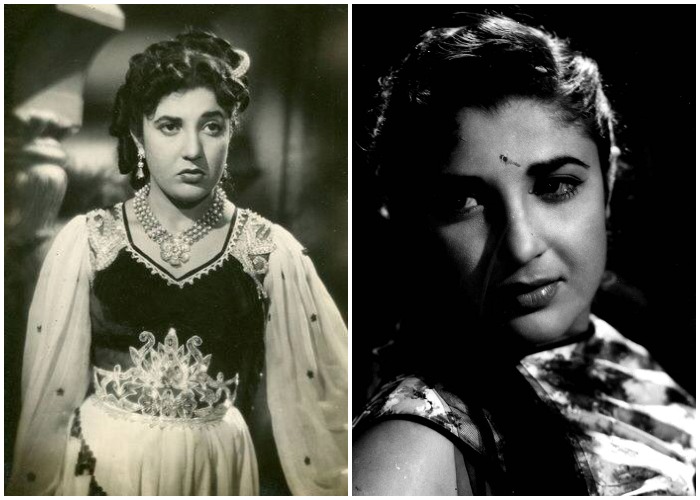 Veteran actress Shammi Rabadi, who has worked in Indian cinema for nearly six decades, passed away on Monday. She was 89 when she died. According to the Bollywood celebrity Ashok Shekhar, she had been suffering from an ailment since some time. She breathed her last at her Juhu Circle home on Monday. Her funeral shall be performed at Oshiwara cemetery later on Tuesday, Shekhar confirmed. Megastar Amitabh Bachchan took to Twitter to share the news of veteran actress Shammi's death. But who is Shammi aunty? Here are few things you need to know about her.
T 2735 - Prayers and fond remembrances for Shammi Aunty .. so dear to us as family .. lost to us today ..🙏
some early pictures as a young entrant to films .. and one with Nargis ji at an event ; Shammi Aunty's real name was also Nargis ! pic.twitter.com/pfgzd1Tff3

— Amitabh Bachchan (@SrBachchan) March 6, 2018
Shammi, born as Nargis Rabadi, was an Indian film actress who worked in more than 200 movies in the industry. She was known for her excellent comic timing and was the primary choice for filmmakers when it came to goofy roles.
She was born as Nargis Rabadi to a Parsi family in Bombay (Now Mumbai) in 1931. Her father was a priest and passed away when she was three years old. Her mother used to cook food at the religious gatherings organised by Parsi community to fend for her family. Rabadi had an elder sister Mani Rabadi, who was a fashion designer and worked with many A-listed actress of Indian cinema. They lived in Tata Blocks in Parel, South Mumbai during 1930-1947. She worked with Johnson and Johnson as a secretary after completing her secondary education.
Rare pic of my grandmother #Purnima with #Nargis, #NirupaRoy, #Smritibiswas , #Shammi , #Neelam and #Anwarhussain at the annual Holi celebrations in RK studios during the 50s. thnx @BombayBasanti #HappyHoli #holi pic.twitter.com/sUPZfi2BPm

— emraan hashmi (@emraanhashmi) March 1, 2018
Shammi signed her first film Ustad Pedro in 1949. She was just 18 years old at that time. Actor-producer Sheikh Mukhtar was looking for a second lead for his film. He met Shammi and was immediately impressed by her spirit. He hired her for a job but asked her to change her name as the industry already had Nargis Dutt at that time. She changed her name to Shammi then.
While working with Ustad Pedro she signed for a lead role in the film Malhar, which became a super-hit for its songs. During her tenure in the industry, Shammi made many friends including Dilip Kumar. Nargis Dutt became her best friend.
She got married in her 30s to the filmmaker Sultan Ahmed. But after seven years of togetherness they parted ways. She did not have any children.
Sad to know about the demise of a brilliant actress & a loving human being #Shammiauntie.Had great time working with her in my tv show #FilmiChakkar. Will miss U #Shammi auntie.🙏 #RIP. pic.twitter.com/mJESIsxHXb

— Ashoke Pandit 🇮🇳 (@ashokepandit) March 6, 2018
In her career spanning six decades, she worked in over 200 movies. She also acted in some popular TV shows. She won accolades for TV shows including Dekh Bhai Dekh, Zabaan Sambhal Ke, Shriman Shrimati, Kabhi Yeh Kabhi Yoh and Filmi Chakkar.
She also played the role of a grandmother in films like Coolie No 1, Hum, Mardon Wali Baat, Gurudev, Gopi Kishan, Hum Saath Saath Hain from 1990 to 2000.
Shammi appeared in 2013 film Shirin Farhad Ki Toh Nikal Padi, starring Farah Khan and Boman Irani.