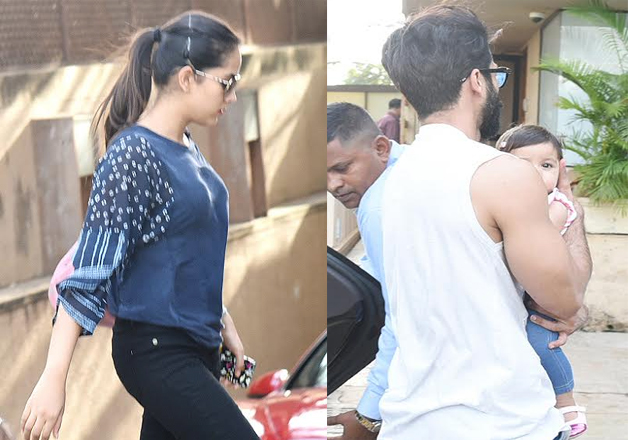 Udta Punjab actor Shahid Kapoor went to the airport to receive his wife and daughter. The doting father he is, it was a delight to see him hold baby Misha tightly in his arms. It seemed the new dad missed his family who had gone out of Mumbai for a few days. 
The mother-daughter duo returned to Mumbai from a trip. ​Shahid Kapoor and his wife Mira Rajput, who are enjoying every bit of their parenthood, recently shared a beautiful picture of Misha on social media with an equally beautiful caption. The picture that Shahid shared on his Instagram feed showed Misha's feet covered in white stars.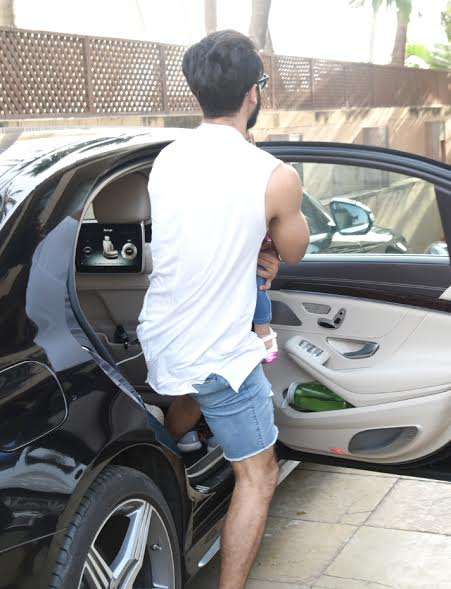 Captioning the picture, Shahid wrote,"Stars at her feet, because you are a sky full of stars.'' The picture and the caption are heartwarming.
Shahid's daughter Misha was born on August 26 last year and the actor seems smitten by his daughter. He often shares her pictures much to the delight of his fans.  
Recently, Shahid on World Dance Day shared a video of his daughter dancing away to glory, which received much love and went viral on the internet.